Make your GPS tracker work for you by customizing your tracking style! Everlance can record your trips in a session (especially popular amongst delivery drivers, like DoorDashers) or you can record each of your trips individually.
Step 1: Tap on Settings in the top right corner.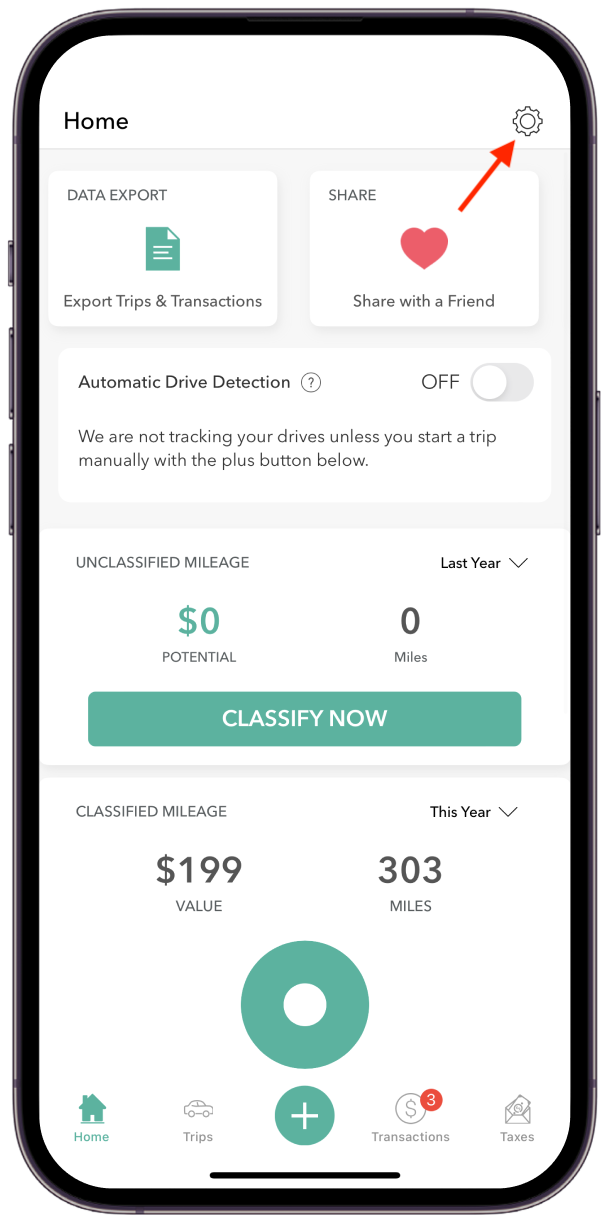 Step 2: Tap on Tracker Settings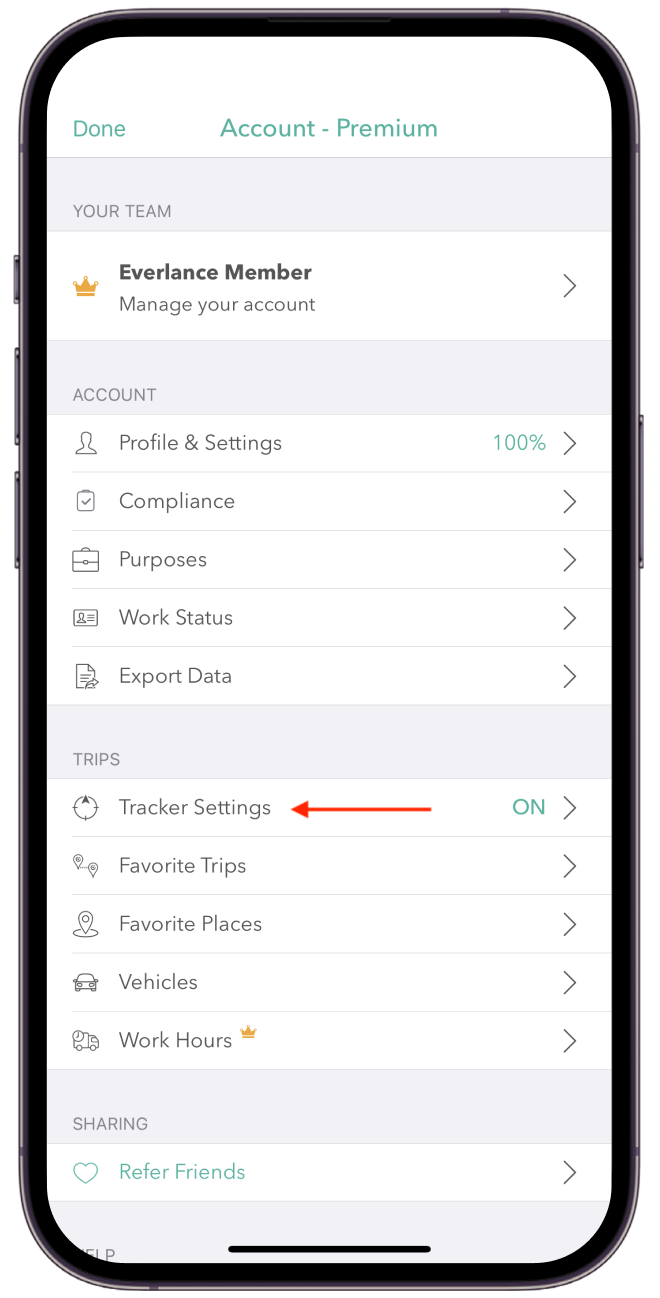 Step 3: Select either Automatic Recording Style or Manual Recording Style. 
Manual Trips are started by the user while Automatic Trips are detected by the app if the Auto-Detection feature is on.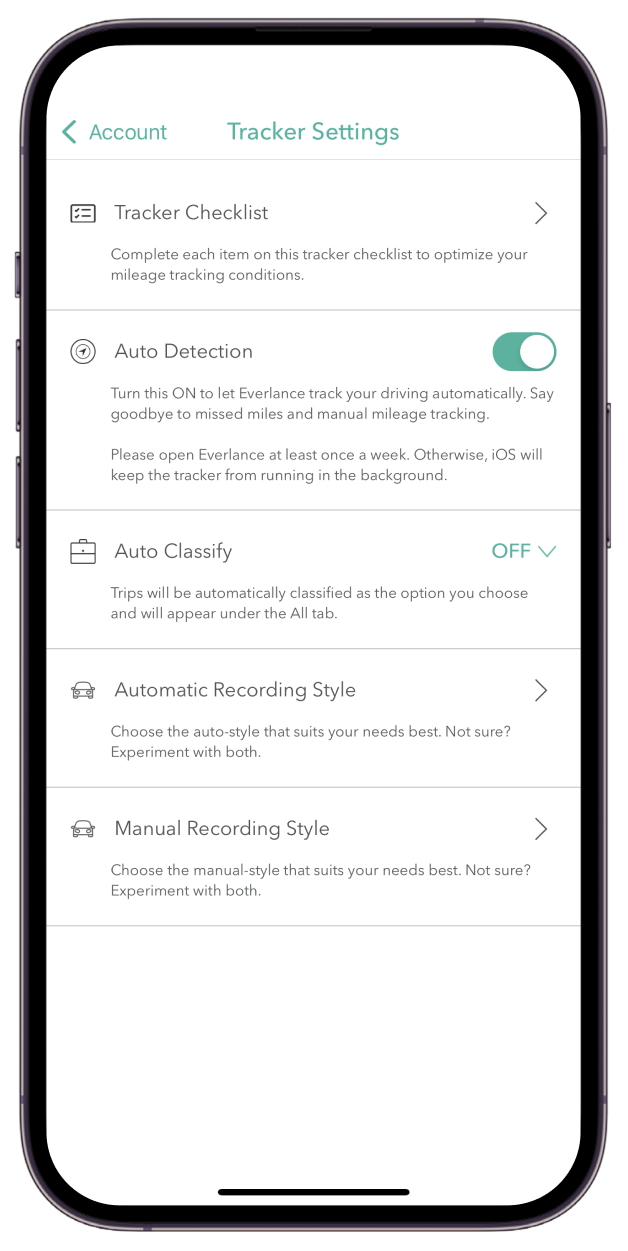 Step 4: From here you can choose between Individual Trips or Long Session tracking. 
The individual Trips option tracks trips separately, while the Long Session option tracks longer periods of activity, such as a day's worth of travel.
The Long Session option is best for users who want to track their entire day's travel, but don't want to start and stop individual trips. Both can be manual or automatic.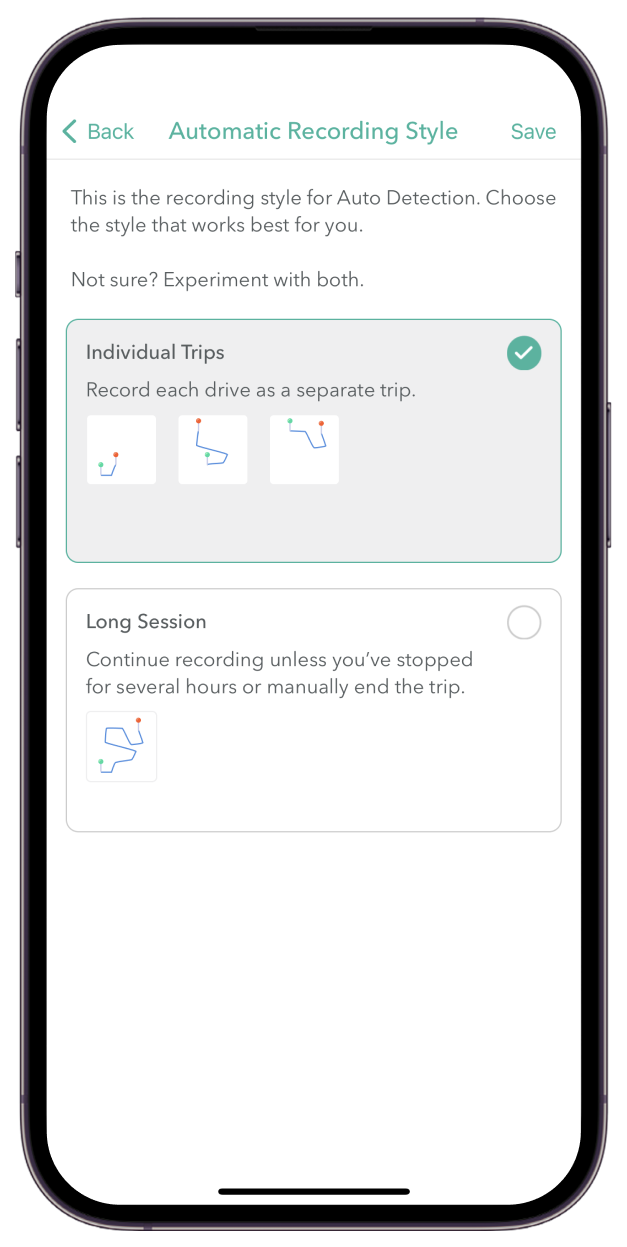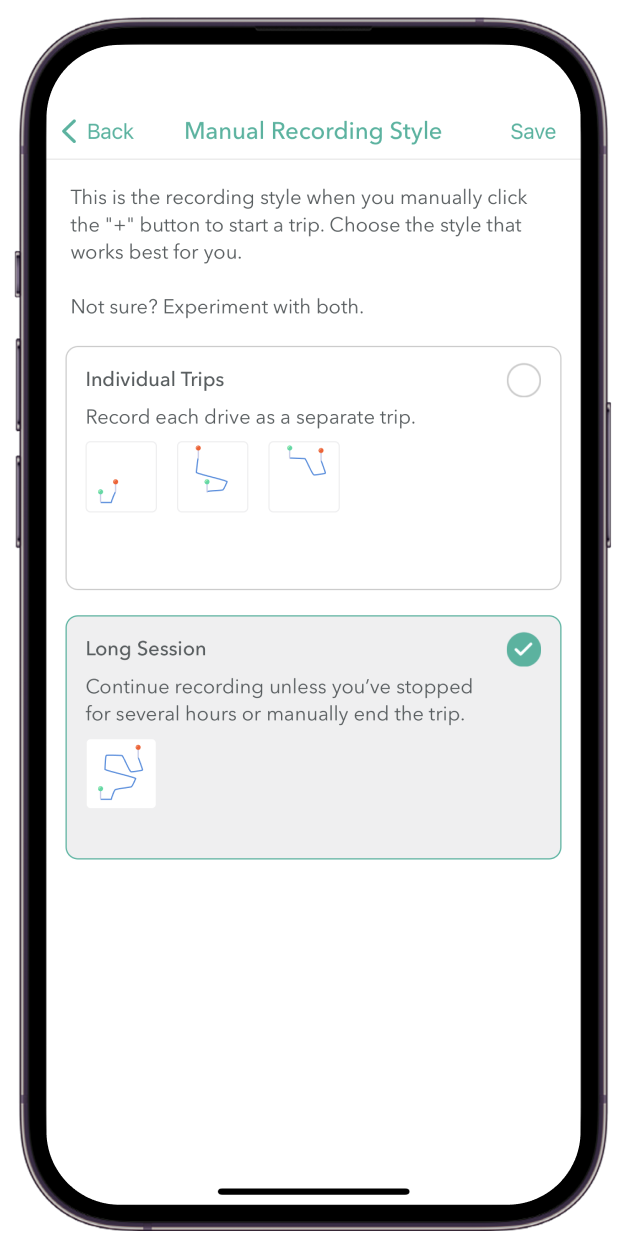 Step 5: And make sure to tap Save in the top right corner of your screen to save your changes.
Customer Support:
If you need to contact support or have questions, please check out our help center at help.everlance.com or reach out at support@everlance.com or by phone at (872) 814-6308 (USA) or (877)704-2687 (CAN). Our office hours are 9am-5pm EST Monday - Friday and 9am-1pm EST on weekends.