We understand that accurate trip recording is super important to our Everlance users. To ensure that every mile is captured, please go through your Tracker Checklist and review our Tracker Pro Tips.
Step 1: Tap on Settings in the top right corner of your home screen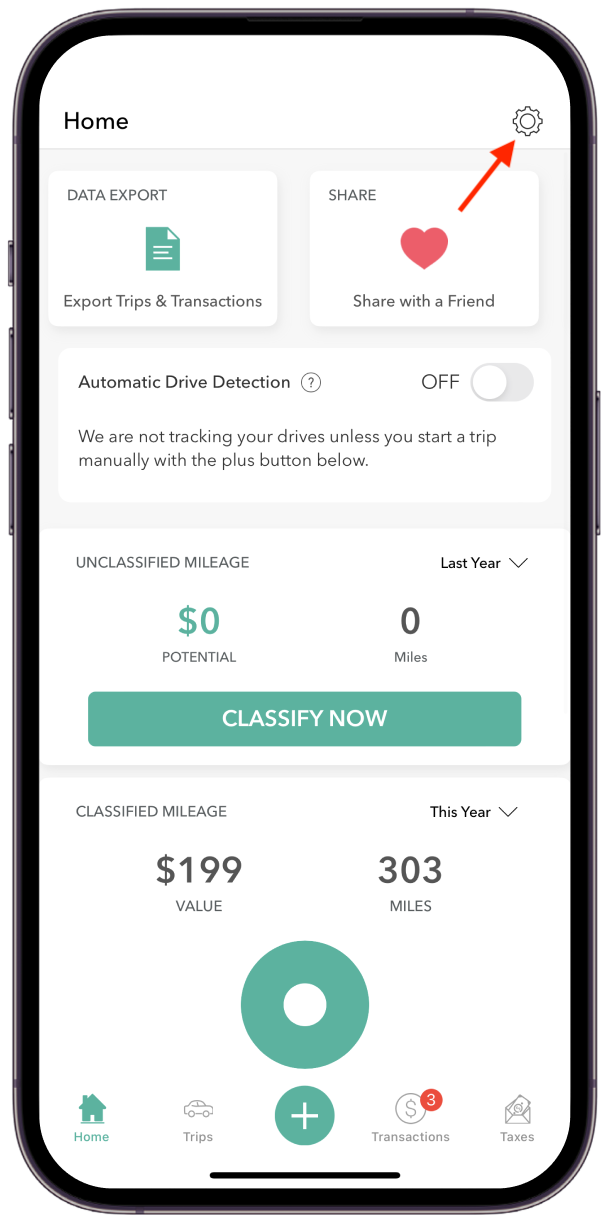 Step 2: Scroll down to Tracker Settings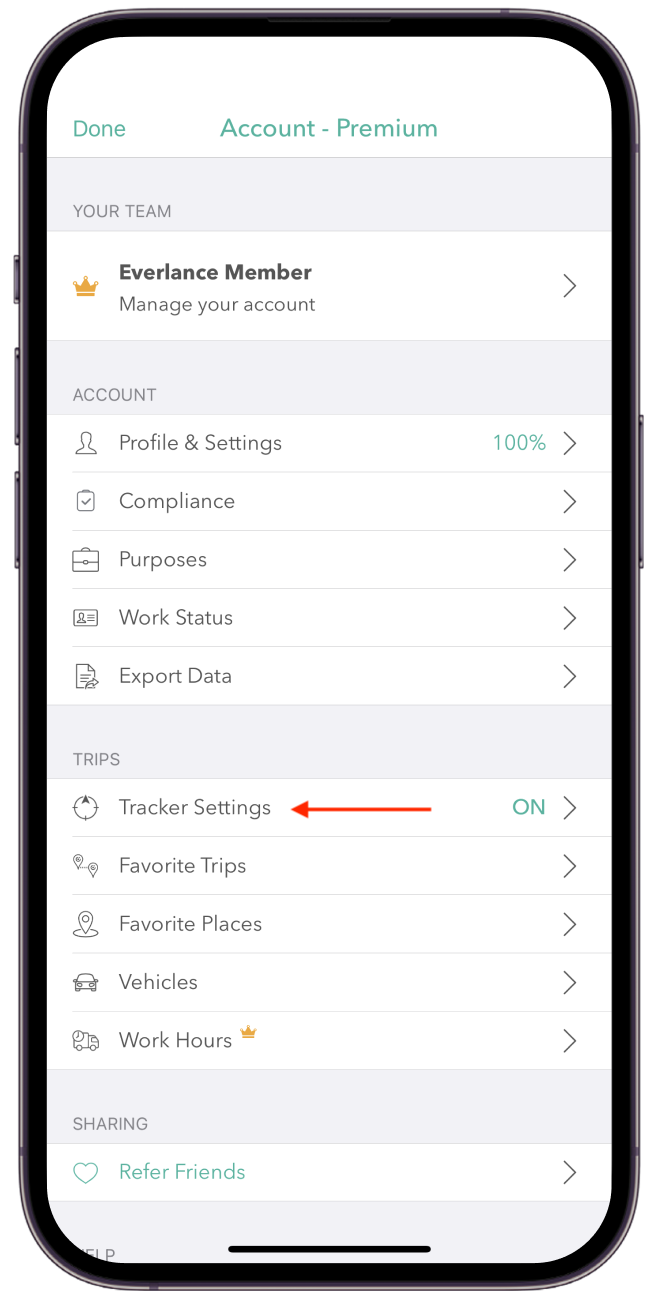 Step 3: Go to Tracker Checklist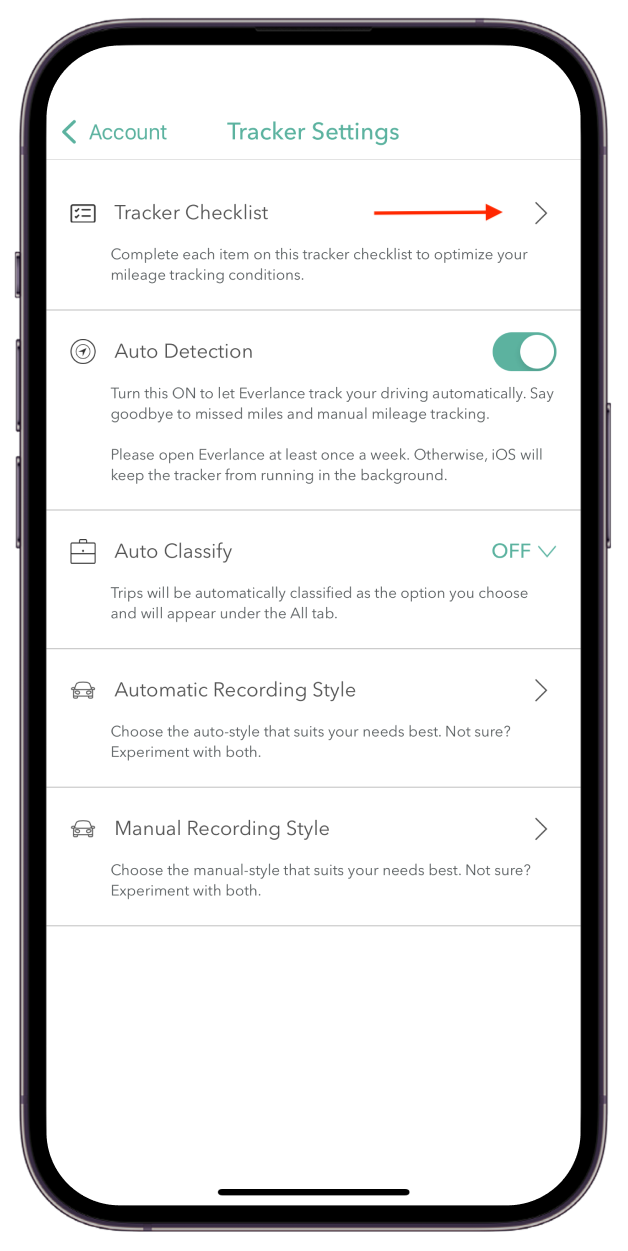 Step 4: Make sure each item is checked and green. If it is not, tap the red 'Fix' button.  All green = good to go!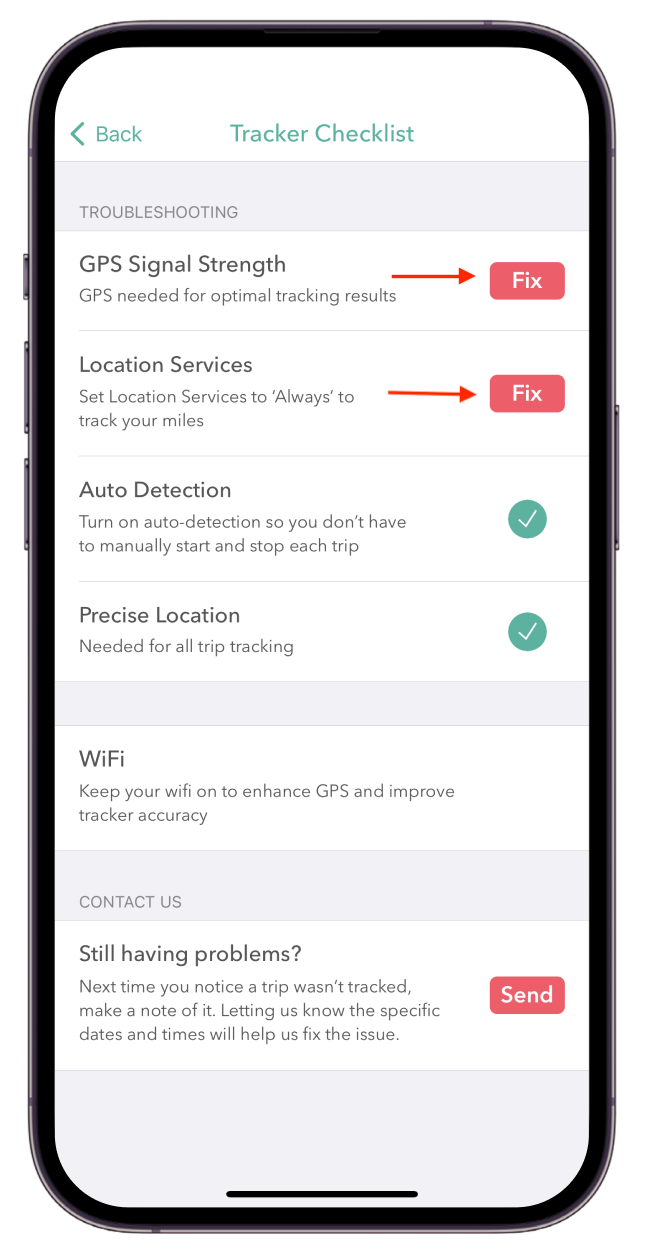 That's it! You're ready to record!
Best practice tips: 
Make sure Auto Detection is turned ON

Set Location Service to Always and enable "Precise Location (click here for those instructions).

Have WIFI ON even when you are driving.

Check your GPS strength within your Tracker Checklist. 

Open the app once or twice a week if not more. 
Customer Support:
If you need to contact support or have questions, please check out our help center at help.everlance.com or reach out at support@everlance.com or by phone at (872) 814-6308 (USA) or (877)704-2687 (CAN). Our office hours are 9am-5pm EST Monday - Friday and 9am-1pm EST on weekends.