Step 1: Go to the Reimbursements page on the left sidebar menu.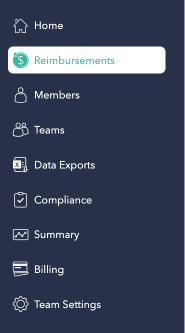 Step 2: Selected the Fixed view.

Step 3: Select the Pay Period with the Needs Approval Status.

Step 4: A new detailed view of the individual fixed payments will appear. Approve or reject these individually or select "Approve Pay Period" to approve all at once.
Pro tip: If you need to withhold payment from employees who haven't complied with a certain program, use the filter button to sort by their compliance status as drivers and reject those reports. This can help you quickly identify non-compliant employees and streamline the payment process.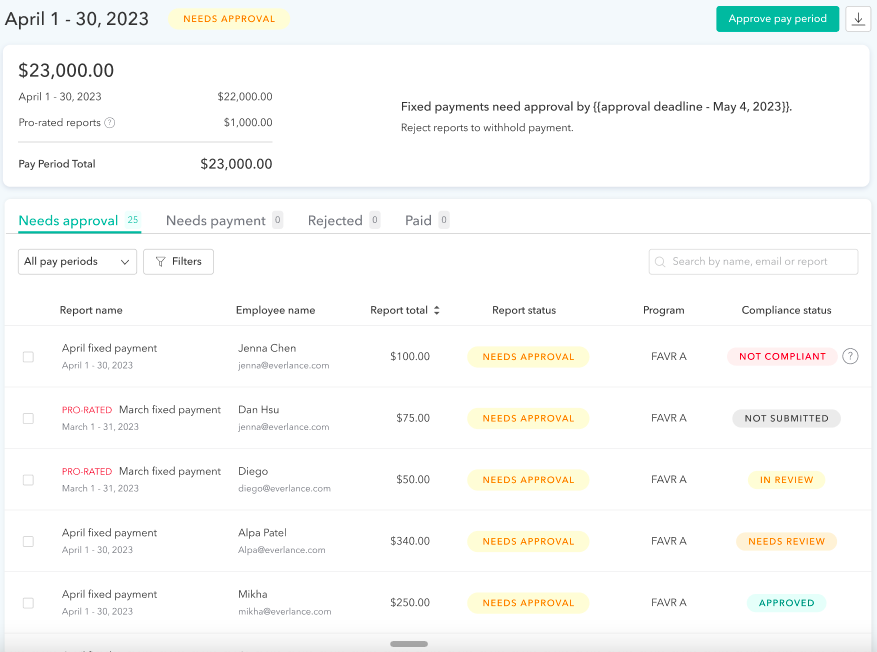 Step 5: If you're using Everlance to facilitate reimbursements, the final step is to download the Pay Period Detail and send it to your Customer Success Manager.
We love hearing from you! Everlance Customer Support can be reached at support@everlance.com or by phone at (872) 814-6308. Our Live Support hours are 9am-5pm EST Monday-Friday and 9am-1pm EST on weekends.