Step 1: From the Reimbursements tab, select the Pay Period you want to review reports for.

Step 2a: If you want to bulk-reject reports in this pay period, select the download button in the top right corner or create your own CSV template with the columns: Report_identifier, report_status, and the optional comment that will be included in the rejection notification sent to the driver).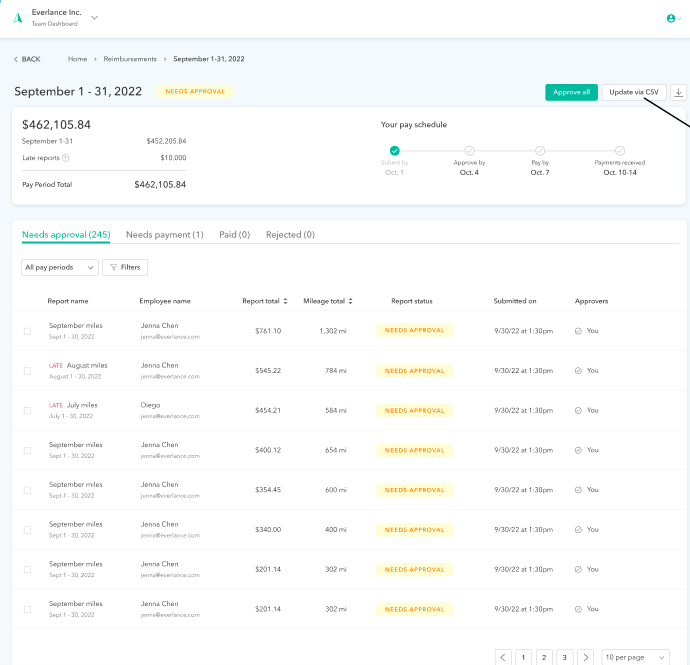 Step 3: As you wait on the download, go to the Update Via CSV button
Step 4: If you are using a Report export, update the report_status column to Rejected, and add any comments. See an example template here.
Step 5: When you're done, upload the completed CSV form to the Update Via CSV modal.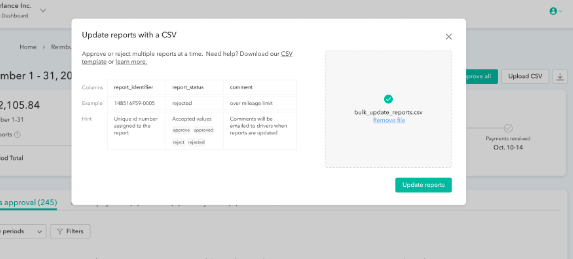 Step 6: Once the upload processes, the report statuses will be updated and rejection emails will be sent to your drivers along with any comments to their report (if any).