One-off reports are reports that are submitted outside of a regular pay period, so they will not appear in the current "Pay Period" view.

To learn how to Approve or Reject reports, follow the step-by-step instructions below: 
Step 1: Navigate to the Team Dashboard 
Step 2: Click 'Team Dashboard'
Step 3: Click Reimbursements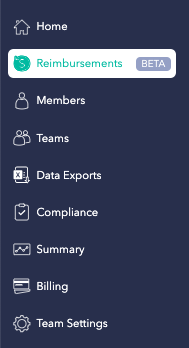 Step 4a: If you need to approve reports that were submitted outside of a Reimbursement Schedule, choose One-off Reports.

Step 4b: After you've selected One-off Reports, choose which filter you need to find your reports. Choose Needs Approval for reports awaiting your approval, but All will show all one-off reports drivers have submitted.

Step 5: Click on the filter you want to view and it will display all individual reports that match your filter

Step 6a: Select the checkmark next to the report, and choose Approve or Reject.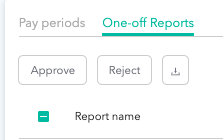 Step 6b: If a Report has been Rejected

, it will be returned (along with any notes from you) to the team member so they can make any necessary changes and re-submit the report to be approved.
Step 7: If you want to review an individual report, select the report where you can view trip and expense details. If you want to approve or reject individually, you'll select Approve or Reject in the individual trips view.

Pro tip: If you need to make a note on a report (such as ask a question about a trip or expense), type in the comment box on the right-hand side of the report page that says Comments & Activity. The Team Member will then be notified via email as well as a notification within the Everlance app.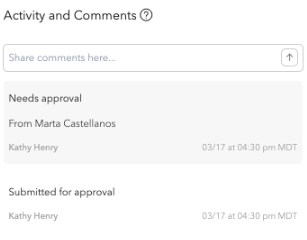 Customer Support:
Have any questions? We love hearing from you!
Email:Support@Everlance.com
Phone: (872)814-6308 USA
            (877)704-2687 CAN
Our office hours are 9am-5pm Monday - Friday and 9am-1pm EST on weekends.