It's Outside The Current Period
When setting up the report approval process, your company's admin will choose a date range that will only allow reports to be submitted within that time frame. You'll need to create a new report if you have trips from a separate pay period you want to submit for reimbursement.
For example, if the set pay period is for March 1-March 31, but you also have trips or transactions from February you want to include, you'll have to create two reports: One including the items for March 1-31st and a second report with items for the February date range.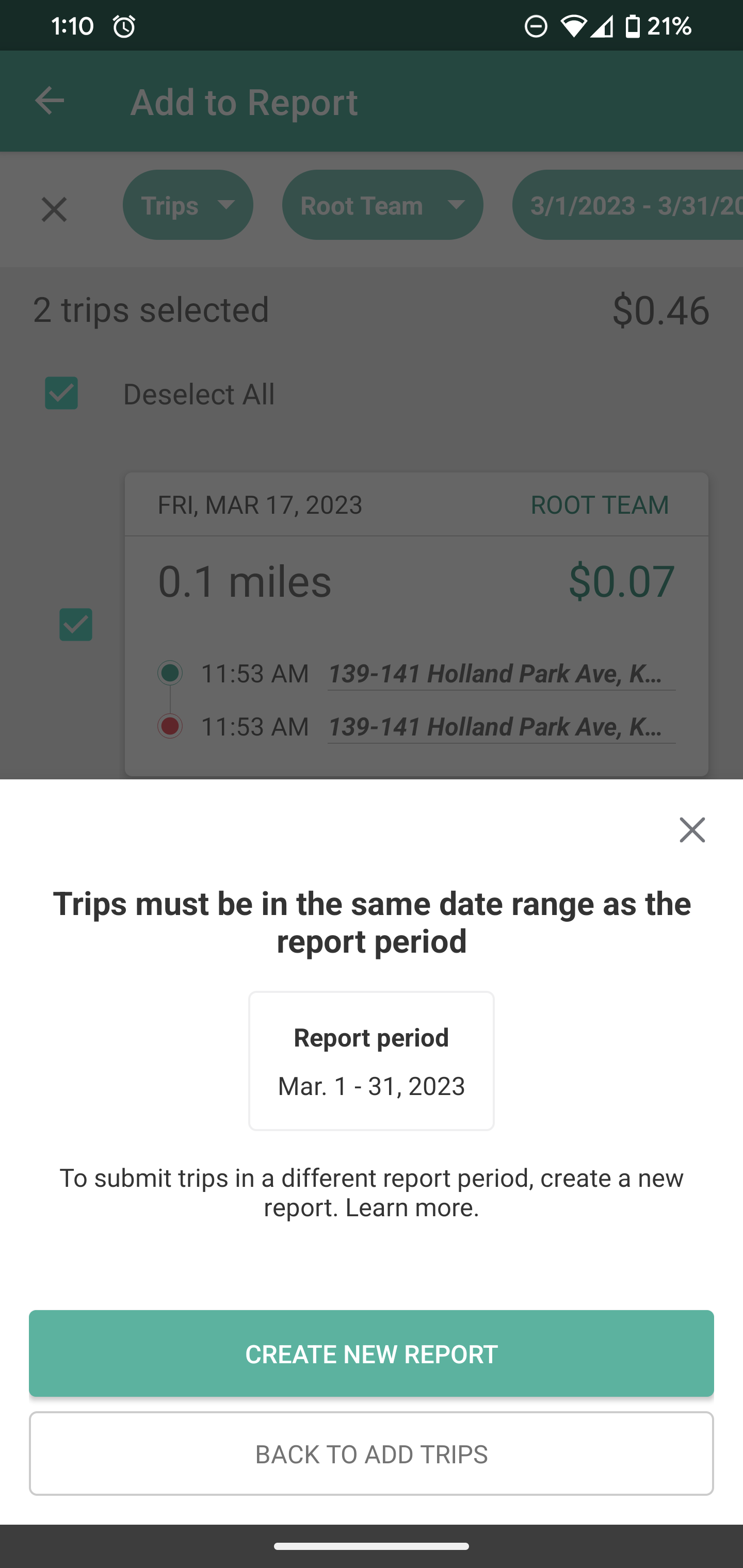 You Have Already Submitted a Report for That Pay Period
If you have already submitted a report for the current period, you cannot submit another report with trips or transactions for the same pay period if the deadline hasn't passed.
You will need to unsubmit the first report and include all trips and transactions in that report before resubmitting.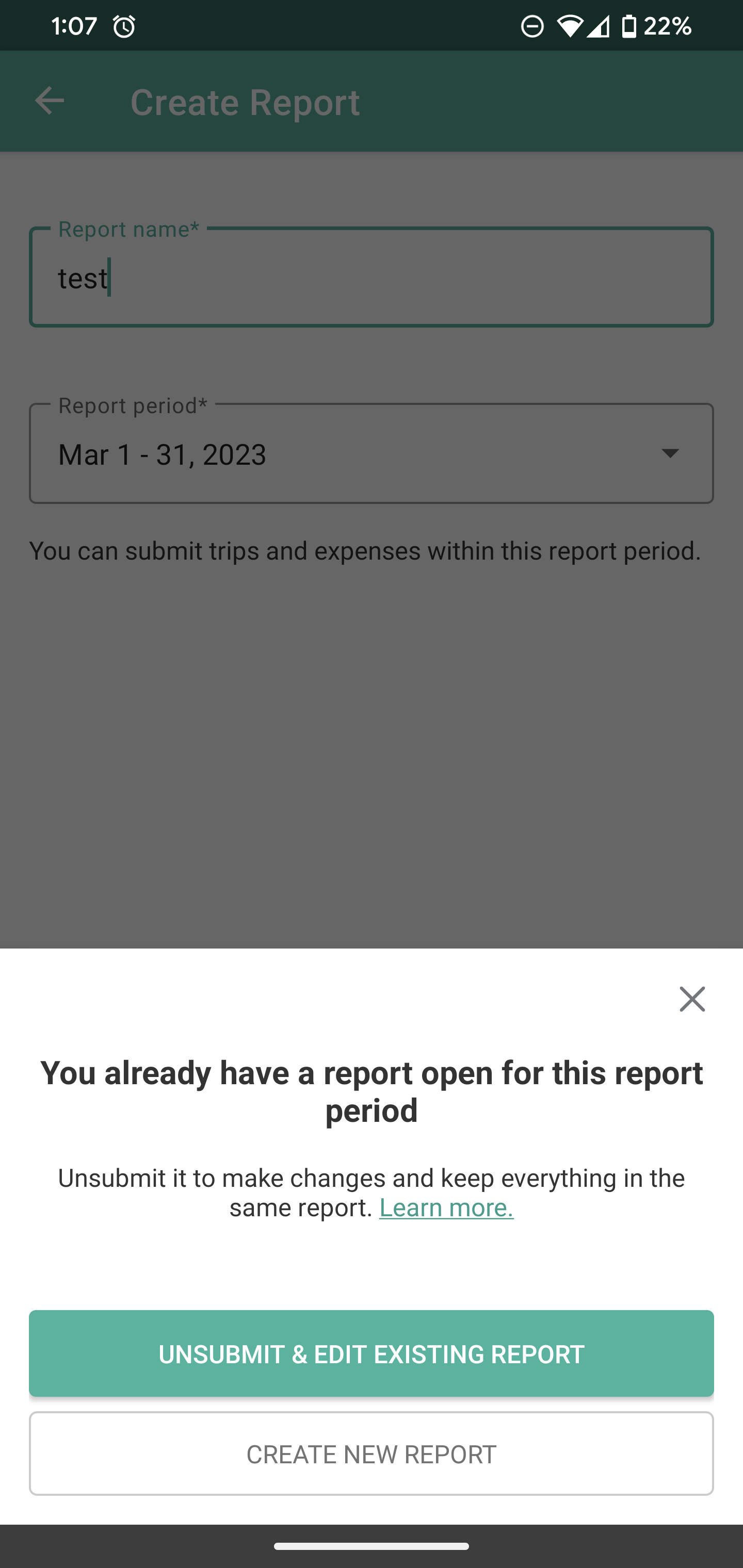 Have questions? You can email us at support@everlance.com. Or you can contact us at (872) 814-6308 (USA Only). Our Live Support hours are 9am-5pm EST Monday-Friday and 9am-1pm EST on weekends.