Locating your Team member's mileage rate is easy from the Team Dashboard. Click the video below for instructions or keep scrolling for a step-by-step tutorial:
Step 1: Log in to your Team Dashboard
Step 2: Click on 'Members'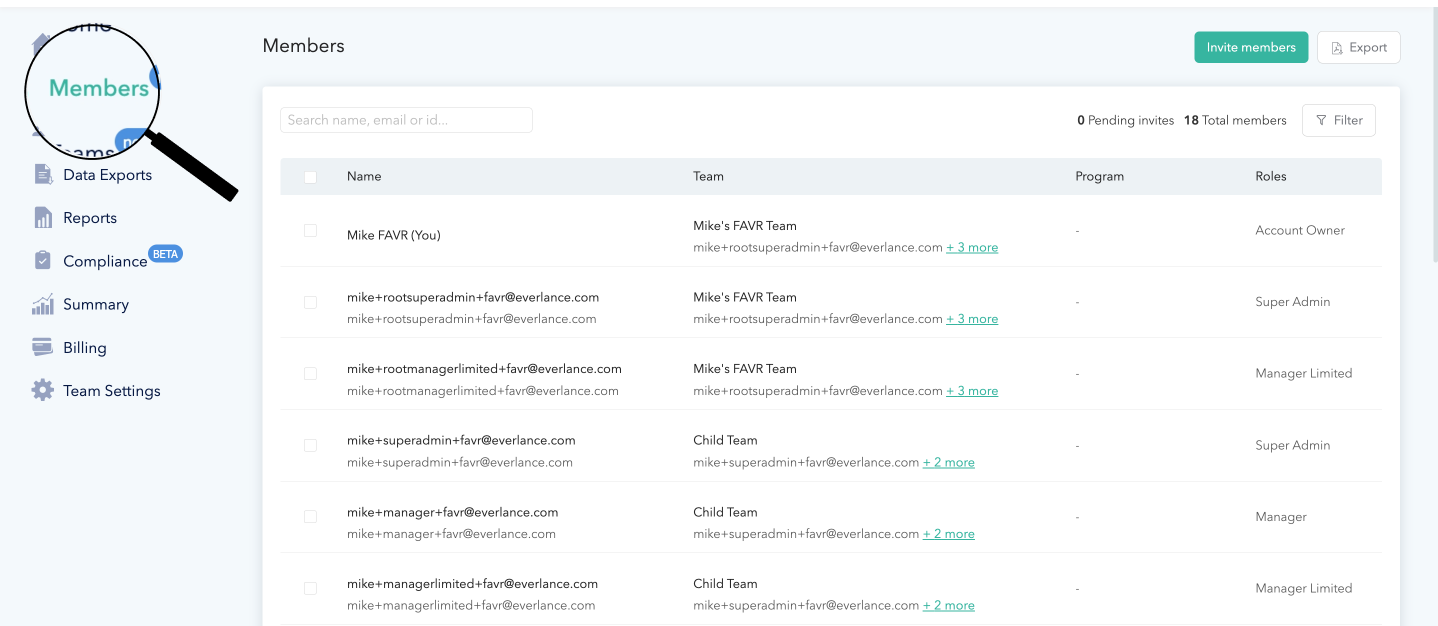 Step 3: Select the Team Member you would like to view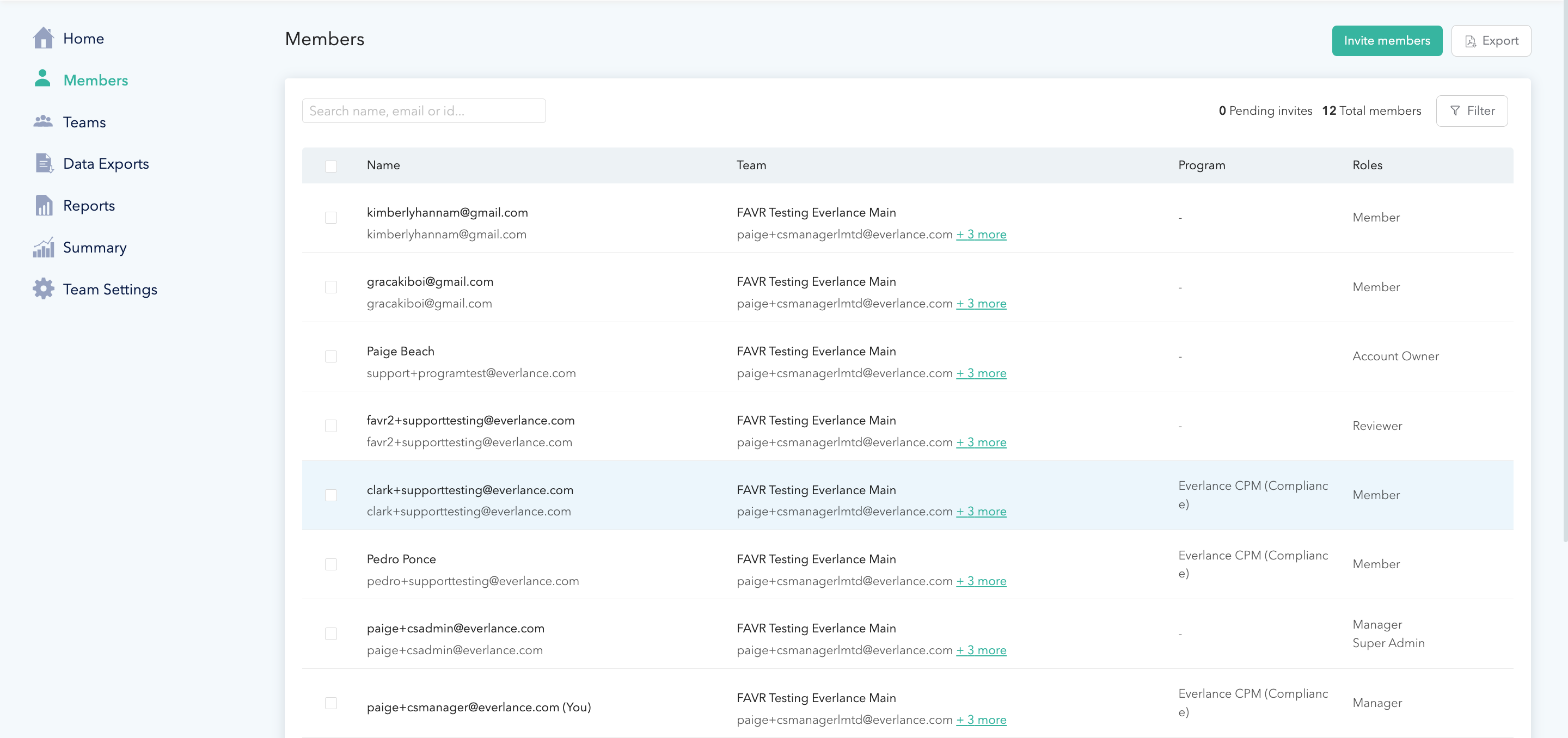 Step 4: Scroll down to find their Rate. In this example, my employee's current rate is $0.655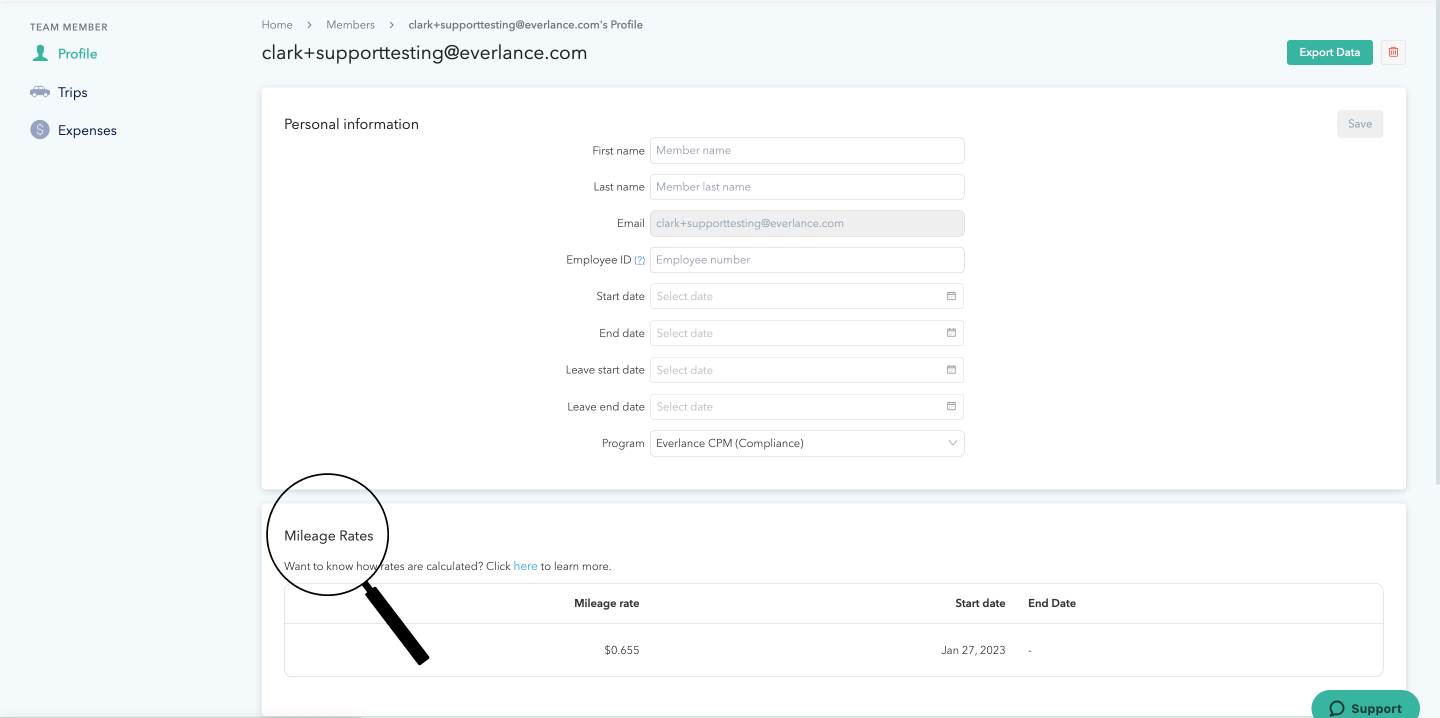 That's it! You've just found your team members' rate(s)!
Customer Support:
Have any questions? We love hearing from you!
Email:Support@Everlance.com
Phone: (872)814-6308 USA
(877)704-2687 CAN
Our office hours are 9am-5pm Monday - Friday and 9am-1pm EST on weekends.