Locating your Team member's mileage rate is easy from the Team Dashboard.
Step 1: Log in to your Team Dashboard
Step 2: Click on 'Members'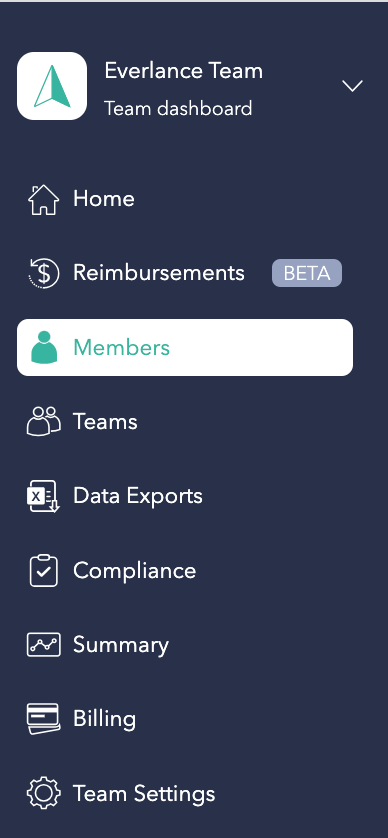 Step 3: Choose the team member you wish to see. To assist you in refining your search, utilize the search bar to find members by their name, email, or ID.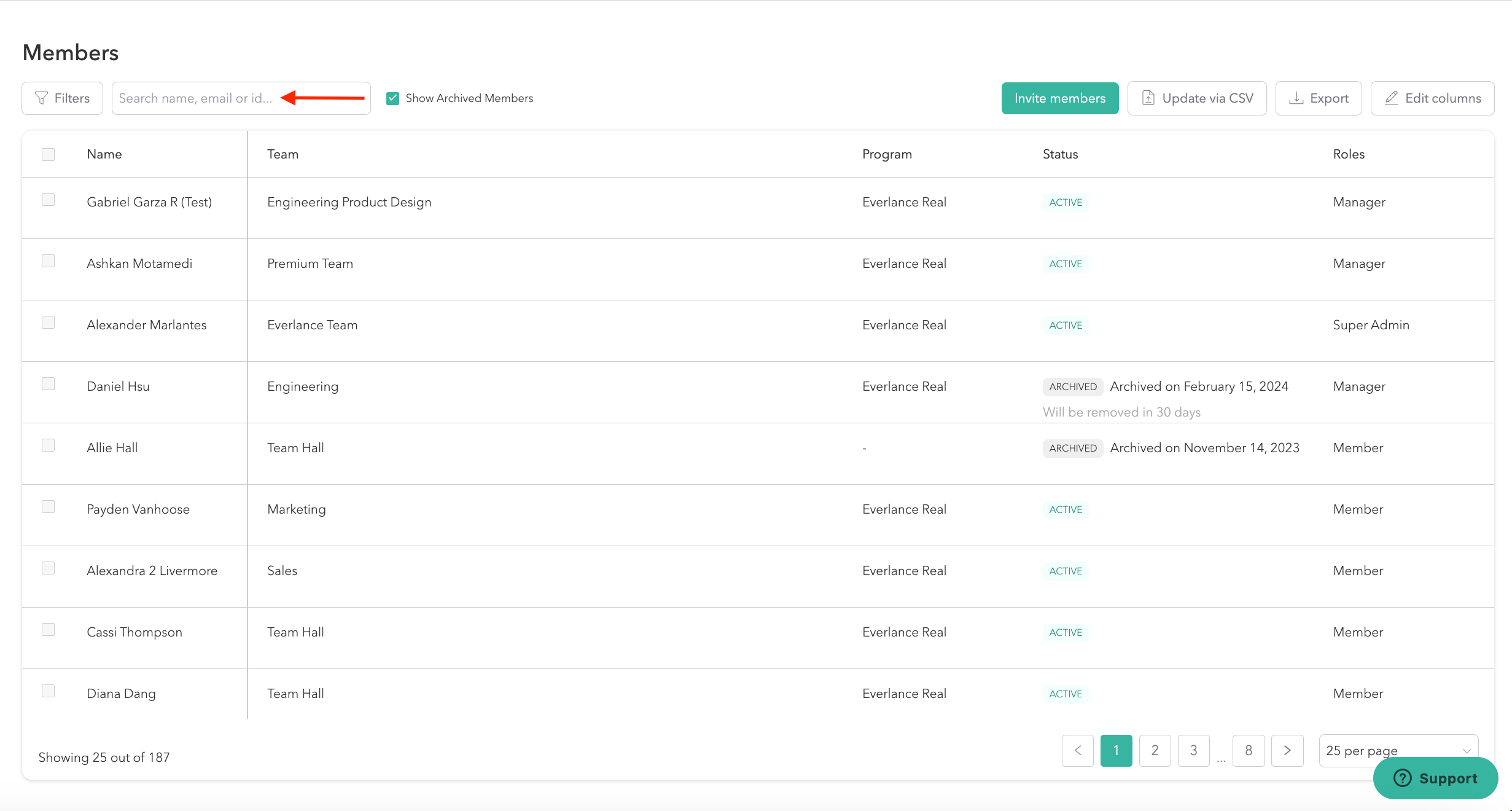 Step 4: Click on 'Rate'
Step 5: From here, you'll be able to view your team member's rate.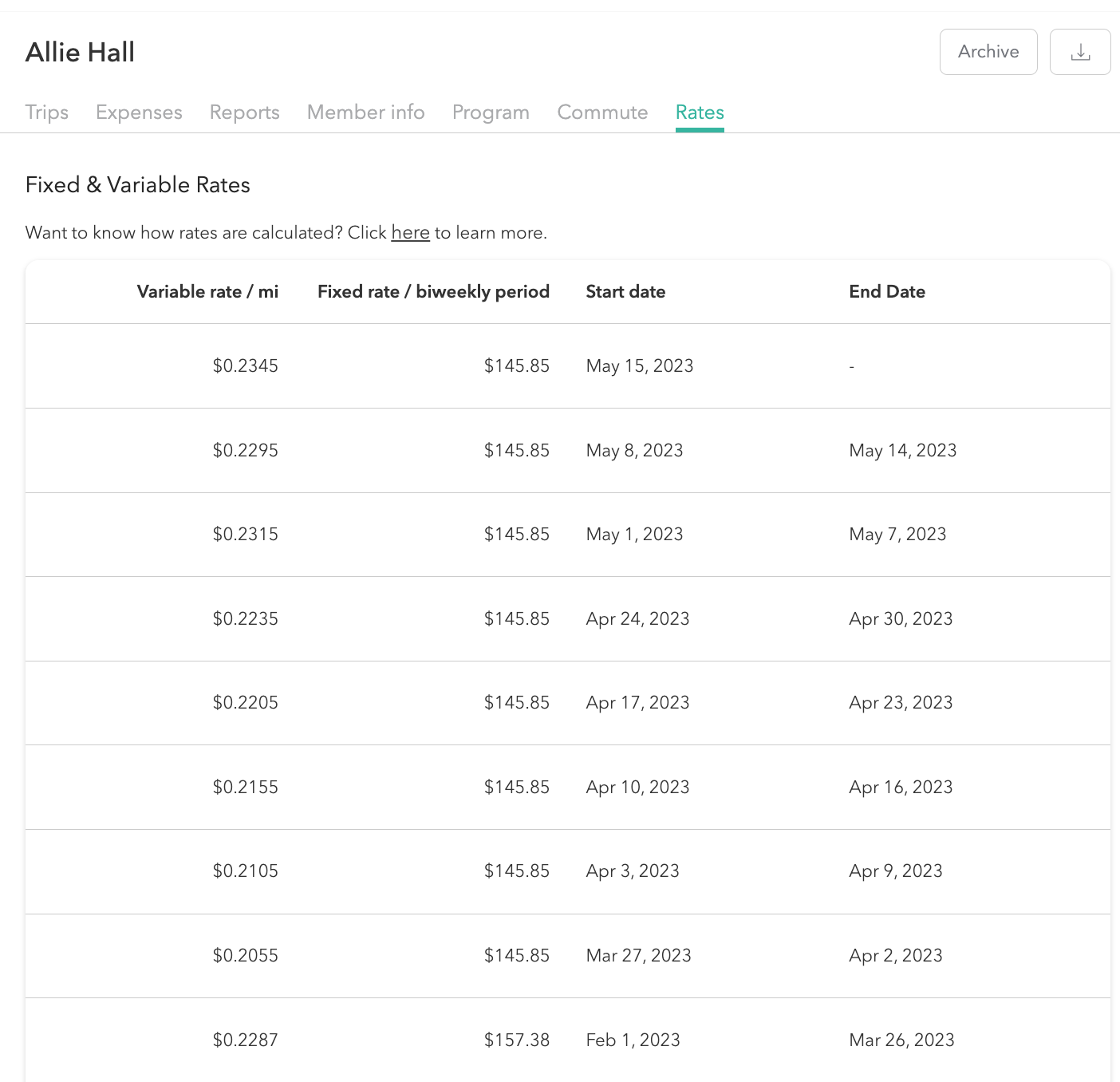 You also have the option to download an export from the top right corner of your screen.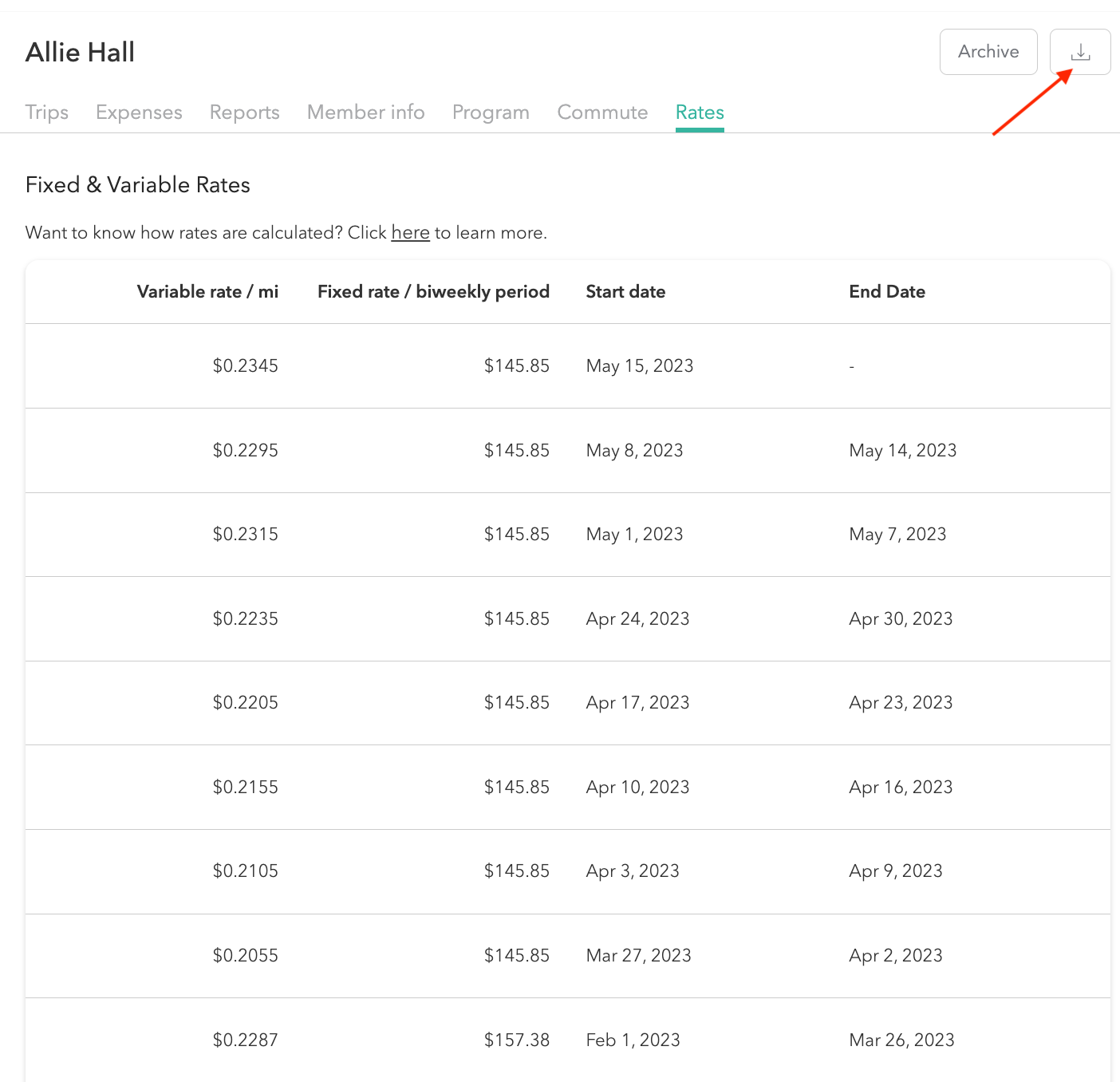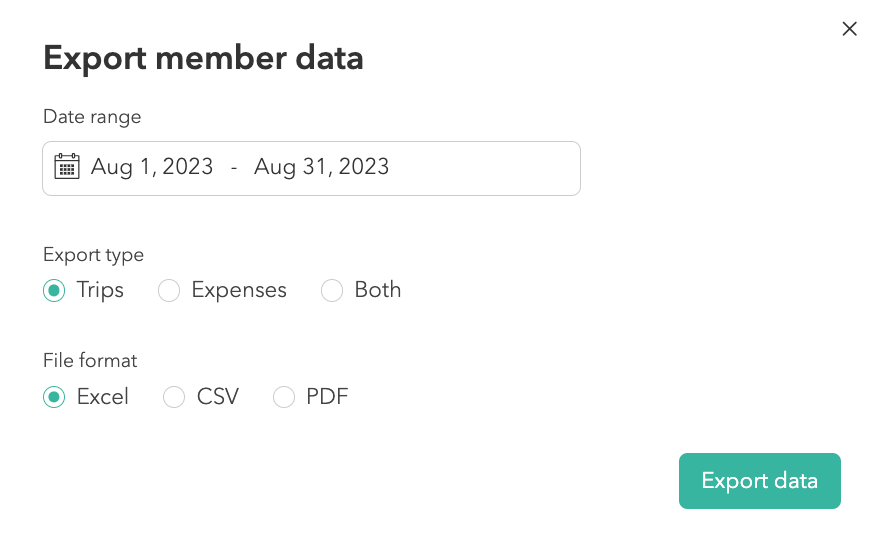 That's it! You've just found your team members' rate(s)!
Customer Support:
Have any questions? We love hearing from you!
Email:Support@Everlance.com
Phone: (872)814-6308 USA
(877)704-2687 CAN
Our office hours are 9am-5pm Monday - Friday and 9am-1pm EST on weekends.