If you are an Account Owner or Super Admin, would you like to view all of your members from the same program? Click the video below for instructions on how to filter your members based on Programs or keep scrolling for a step-by-step tutorial:
Step 1: Log in to your Team Dashboard
Step 2: Click on'Members'
Step 3: Under 'Filters' click on 'Program'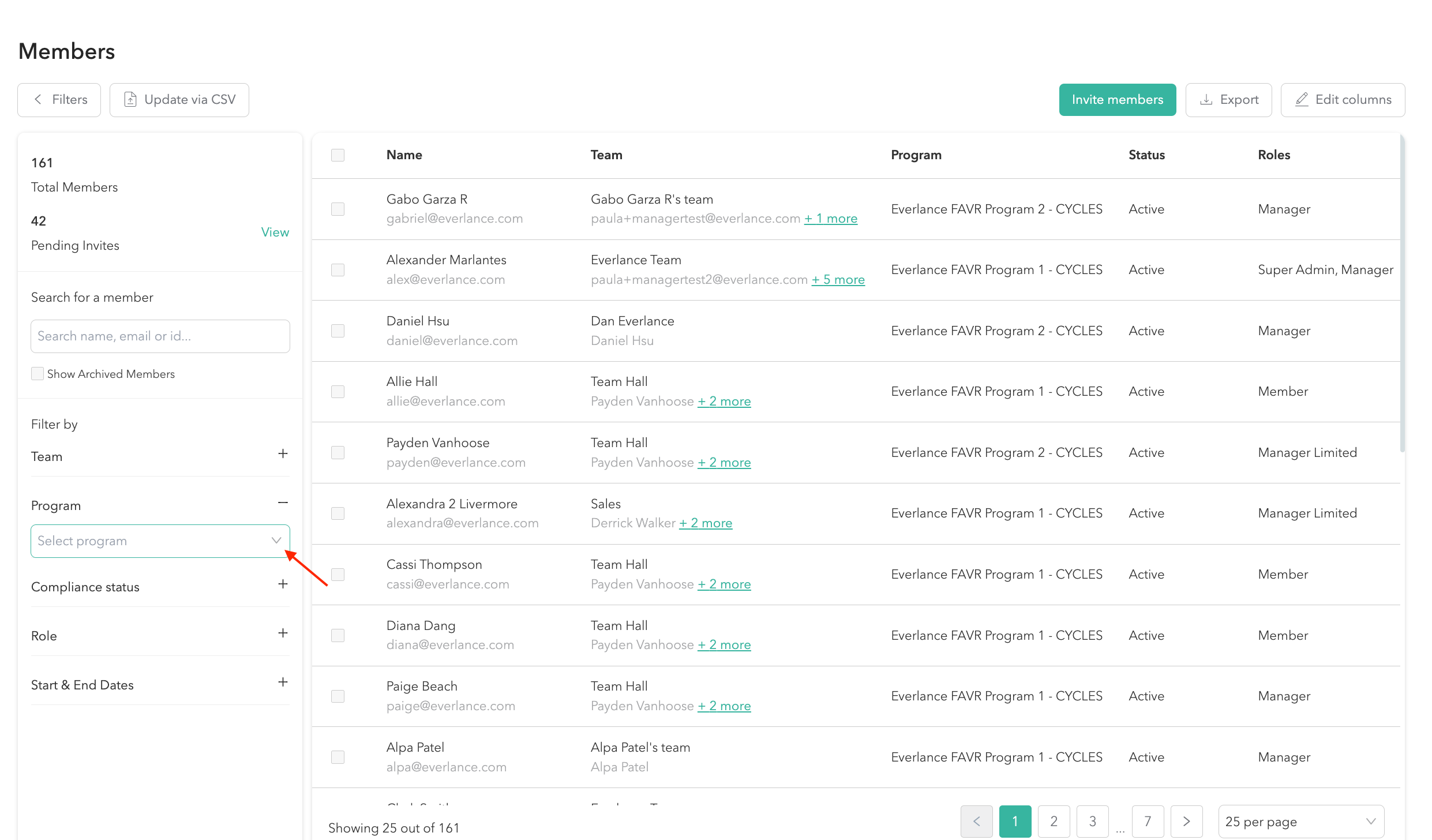 Step 4: Choose the Program you want to apply as a filter, and the dashboard will promptly display all team members associated with your selected Program.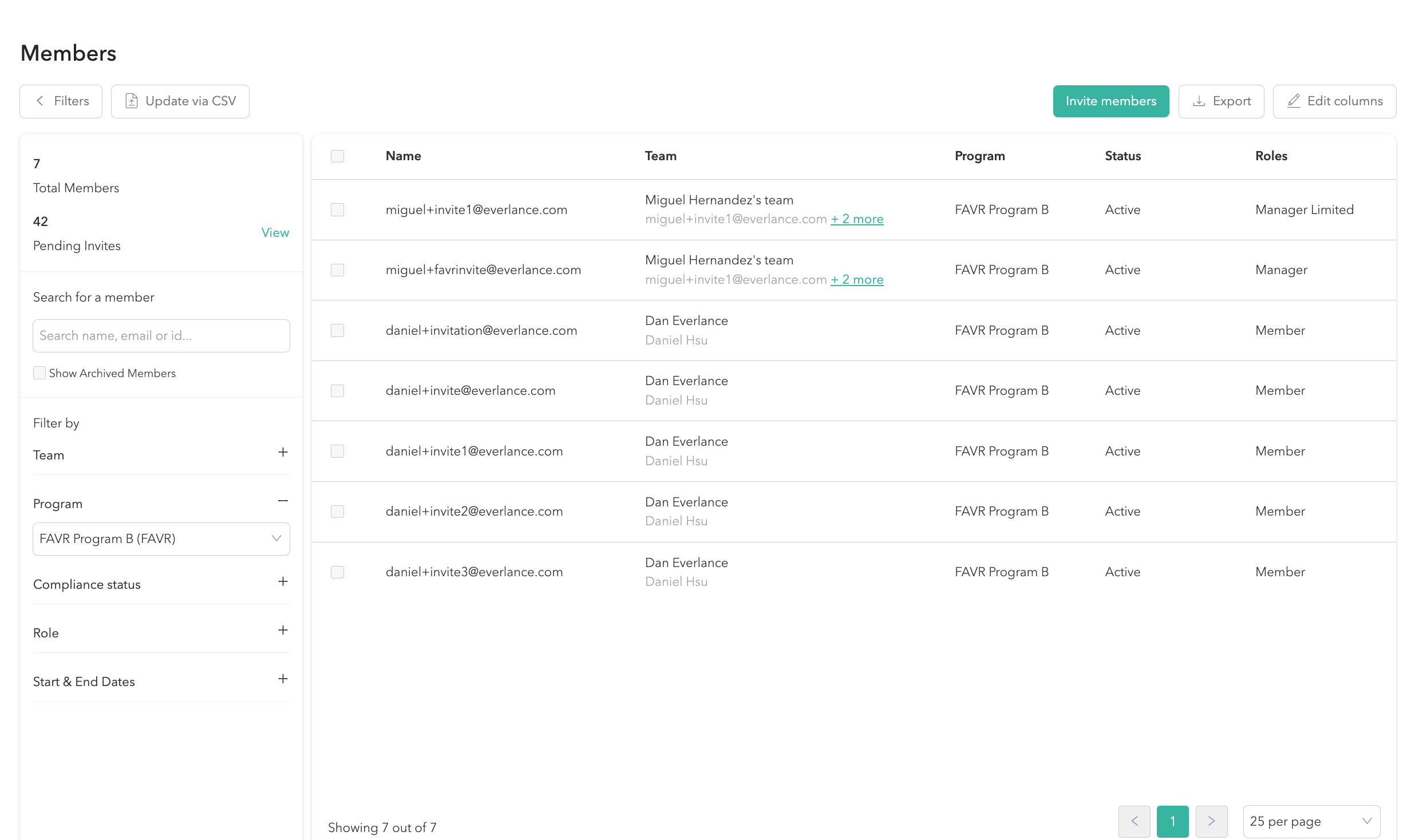 That's it!
Customer Support:
If you need to contact support or have questions, please check out our help center at help.everlance.com or reach out at support@everlance.com or by phone at (872) 814-6308 (USA) or (877)704-2687 (CAN). Our office hours are 9am-5pm EST Monday - Friday and 9am-1pm EST on weekends.