As an Employee, you'll want to know how much you are being paid for every mile that you drive. With the team summary on the Dashboard, you'll be able to see a breakdown of your program and your rate. Click the video below for instructions on how to view your program's rate from the Team Dashboard or keep scrolling for a step-by-step tutorial:
Step 1: Log in to your Team Dashboard
Step 2: Click on 'View Team'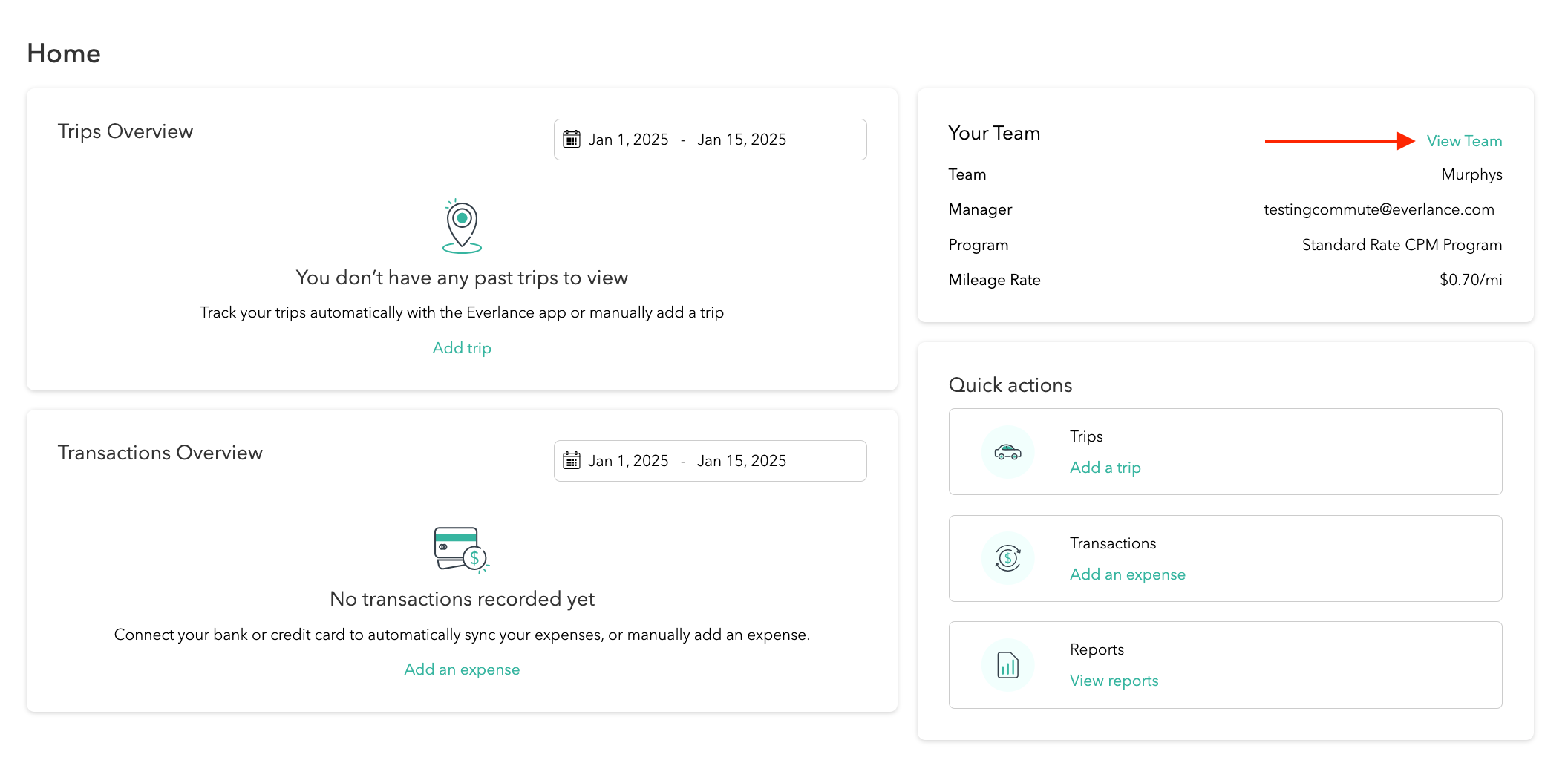 Step 3: From here, you will find your team settings page where you will see the information associated with your team account including your mileage rate and rate history (starting in 2023).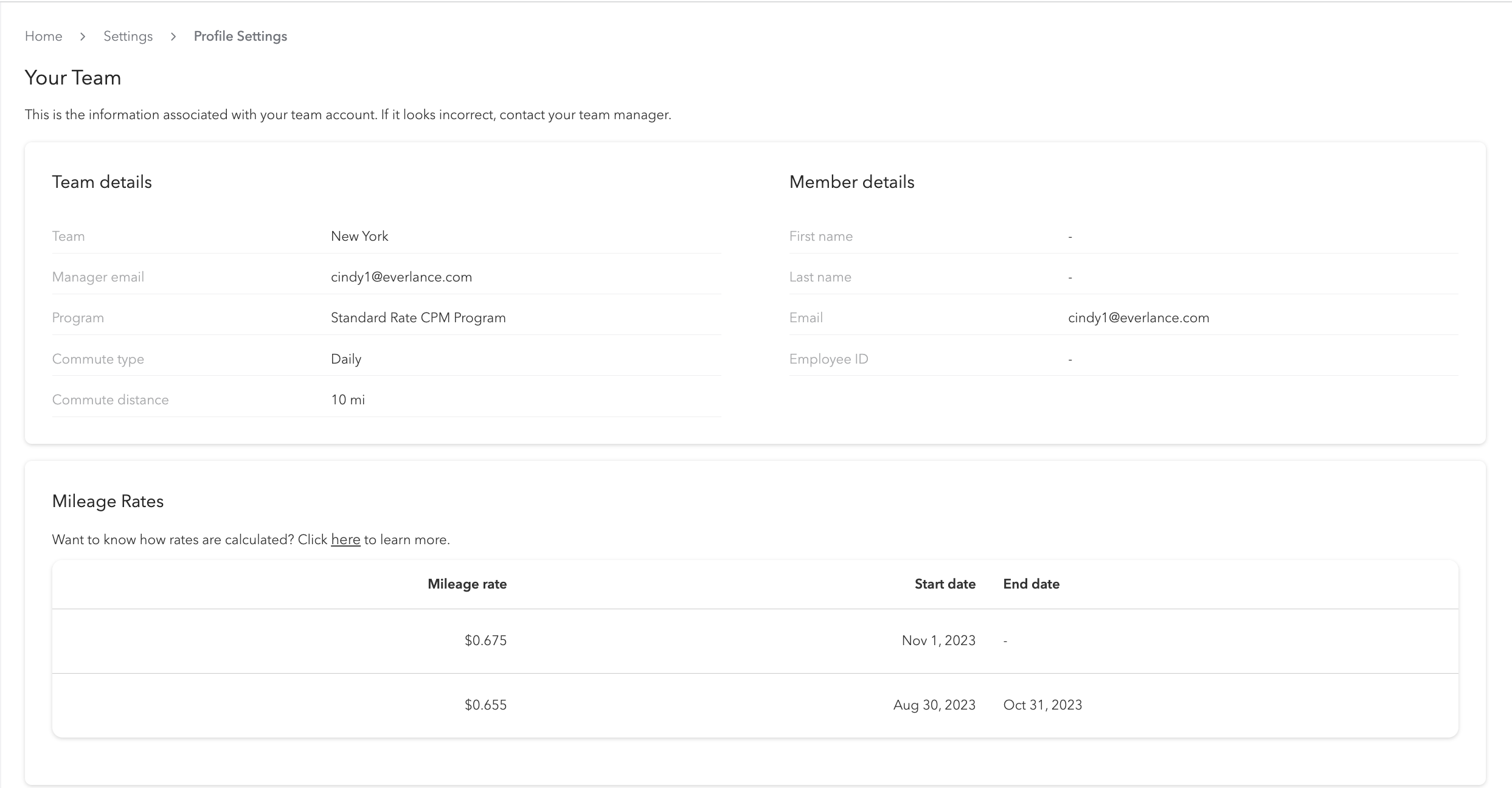 Step 4: If you'd like to see your rate for a specific report, click on the 'Back' button to take you back to your home screen.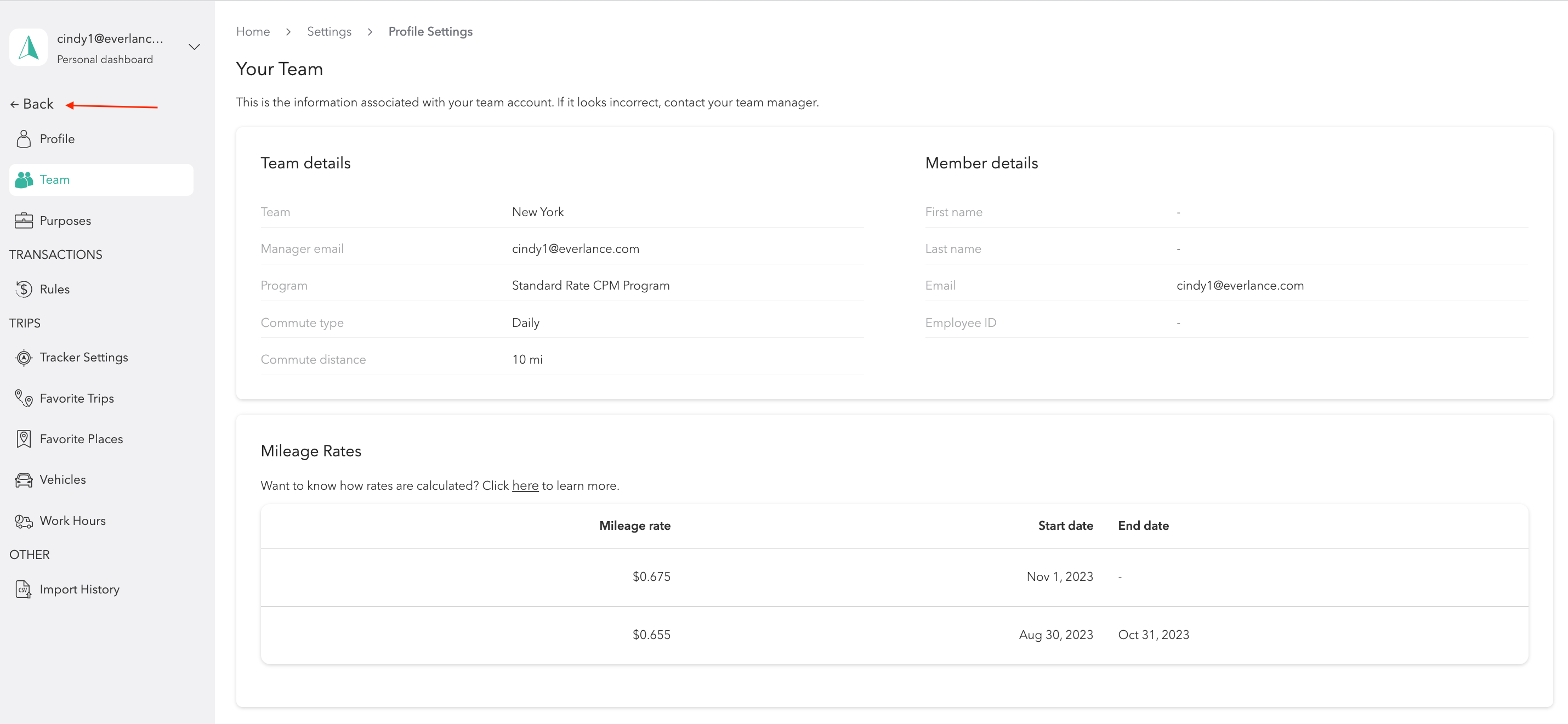 Step 5: Click on 'Reports'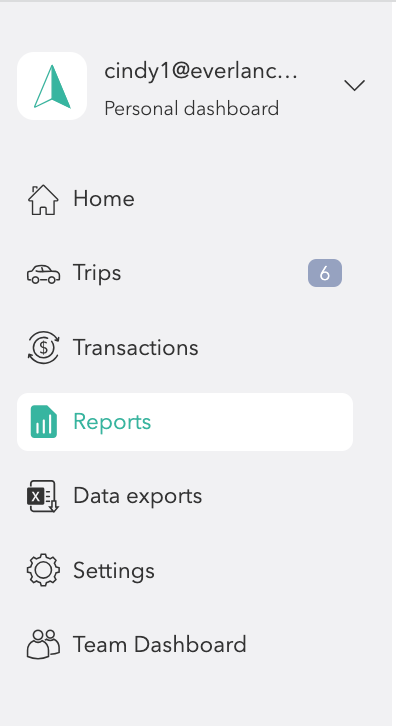 Step 6: Select the Report that you would like to view

Step 7: From here, you will see a breakdown of your Report. To view the average rate for your report, click the dropdown arrow.
For FAVR programs, this will be an estimated value based on previous payment information until the newest rates are uploaded.
For CPM programs with a single rate, this will be one rate.
For CPM programs with multiple rates for different purposes, this will be a weighted average. However, each trip in the report will have the correct $ based on the rate of its Purpose.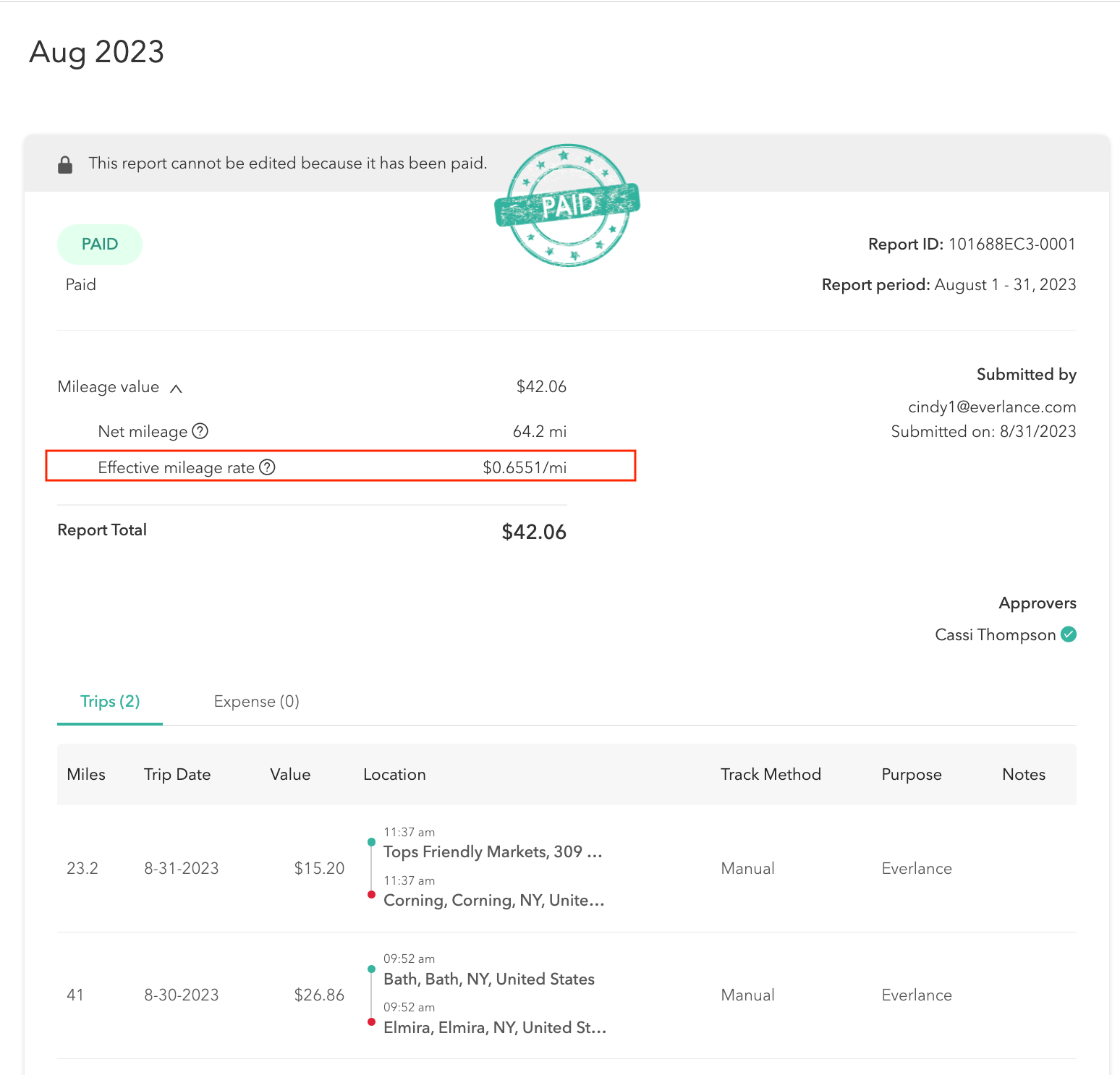 You're done!
Customer Support:
Have any questions? We love hearing from you!
Email:Support@Everlance.com
Phone: (872)814-6308 USA
(877)704-2687 CAN
Our office hours are 9am-5pm Monday - Friday and 9am-1pm EST on weekends.