Programs, short for "reimbursement programs," define how and how much team members are reimbursed. As a Super Admin or Account Owner, you can add new programs to your account at any time from the team dashboard. For instructions on how to create a new Program from the Team Dashboard, click the video below or keep scrolling for a step-by-step tutorial:
Step 1: Log in to your Team Dashboard
Step 2: Click on 'Team Settings'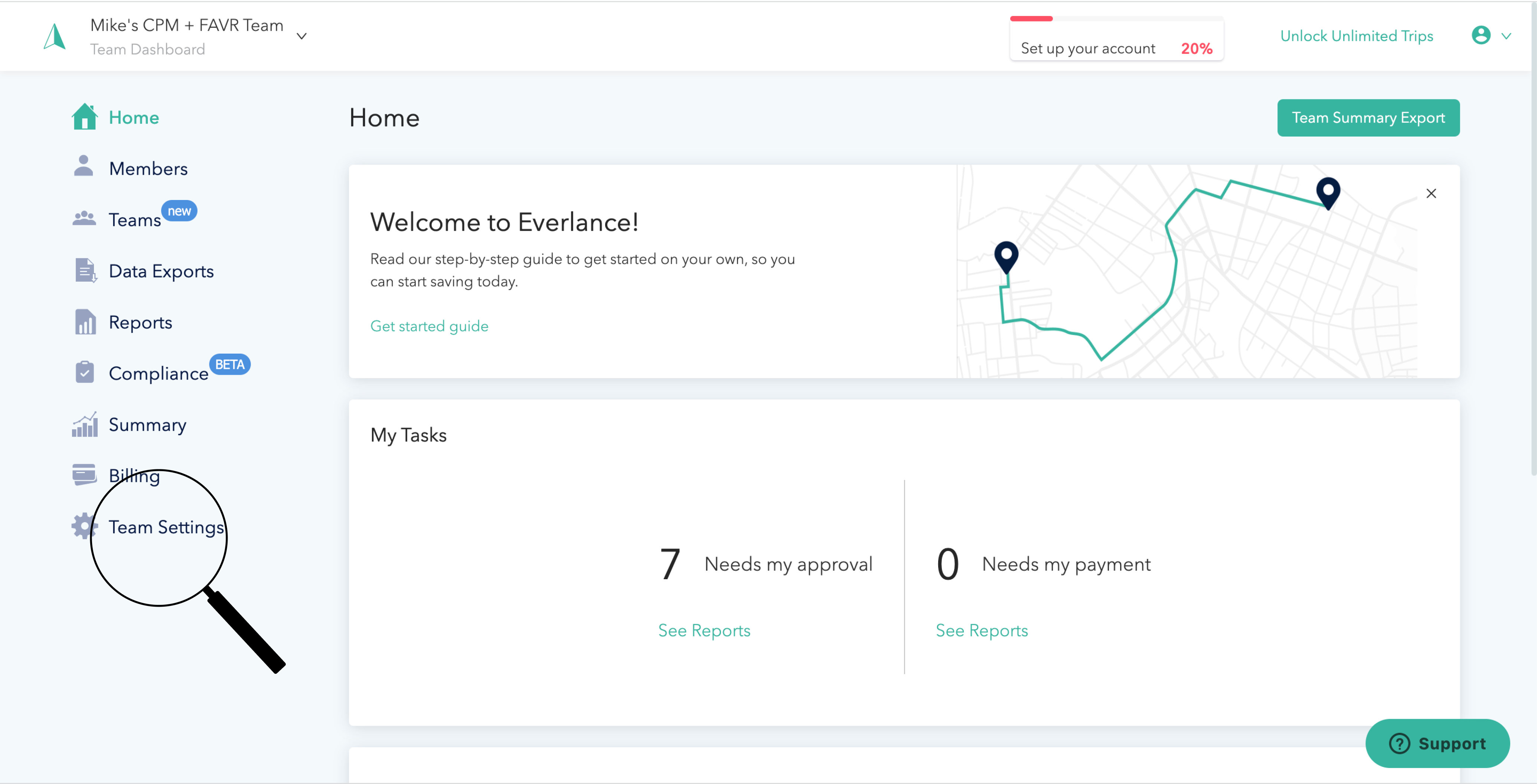 Step 3: Click on 'Programs'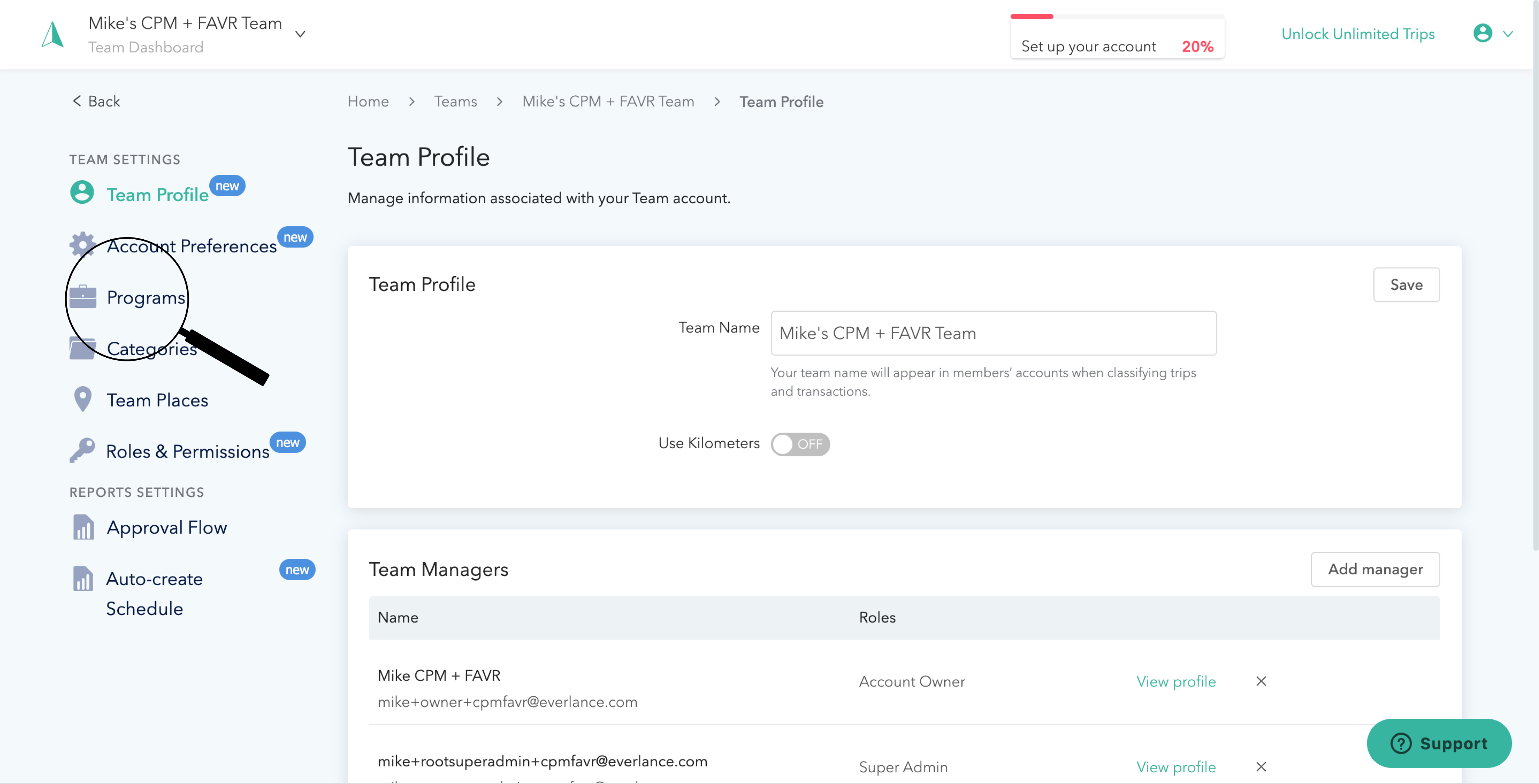 Step 4: Click on 'New Program'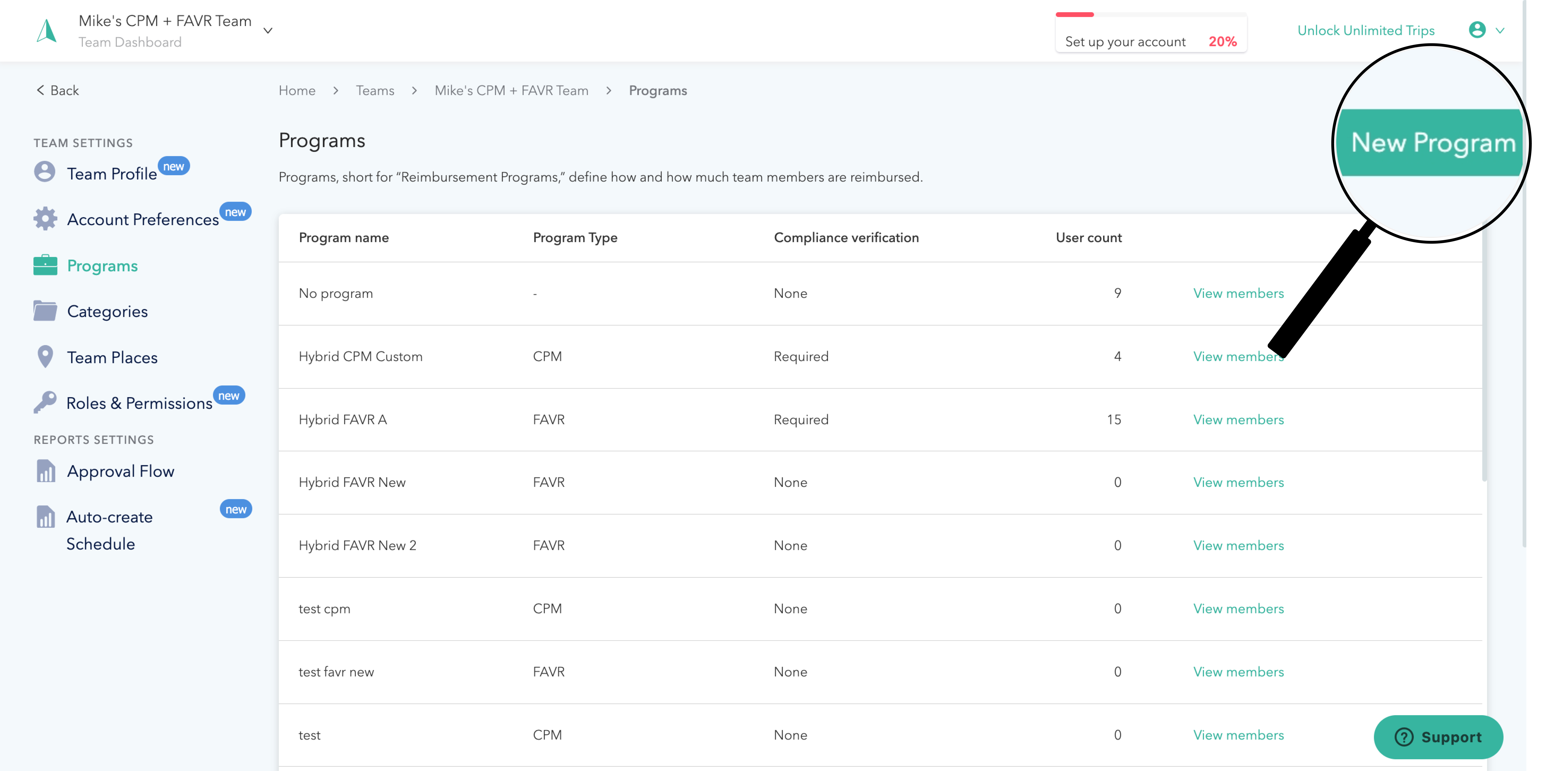 Step 5: Choose your Program Type which will be either CPM or FAVR. Create a 'Program Name' and add a description to help you remember this program. Once you've entered all of your details click 'Create Program'.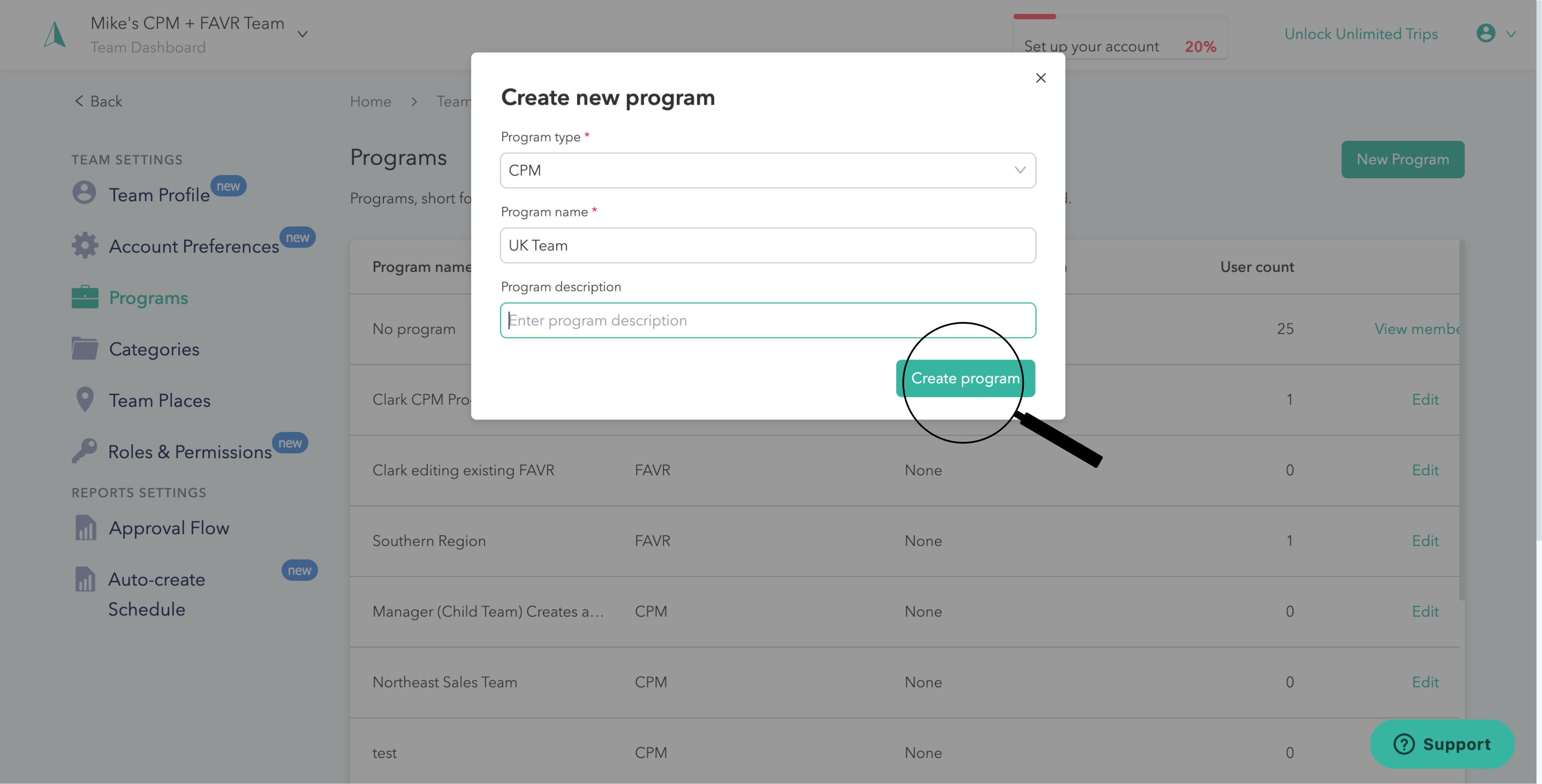 Step 6: You will then be taken to the 'Edit Program' screen where you and start adding your program rates. To add a Rate simply click on, 'Add Rate'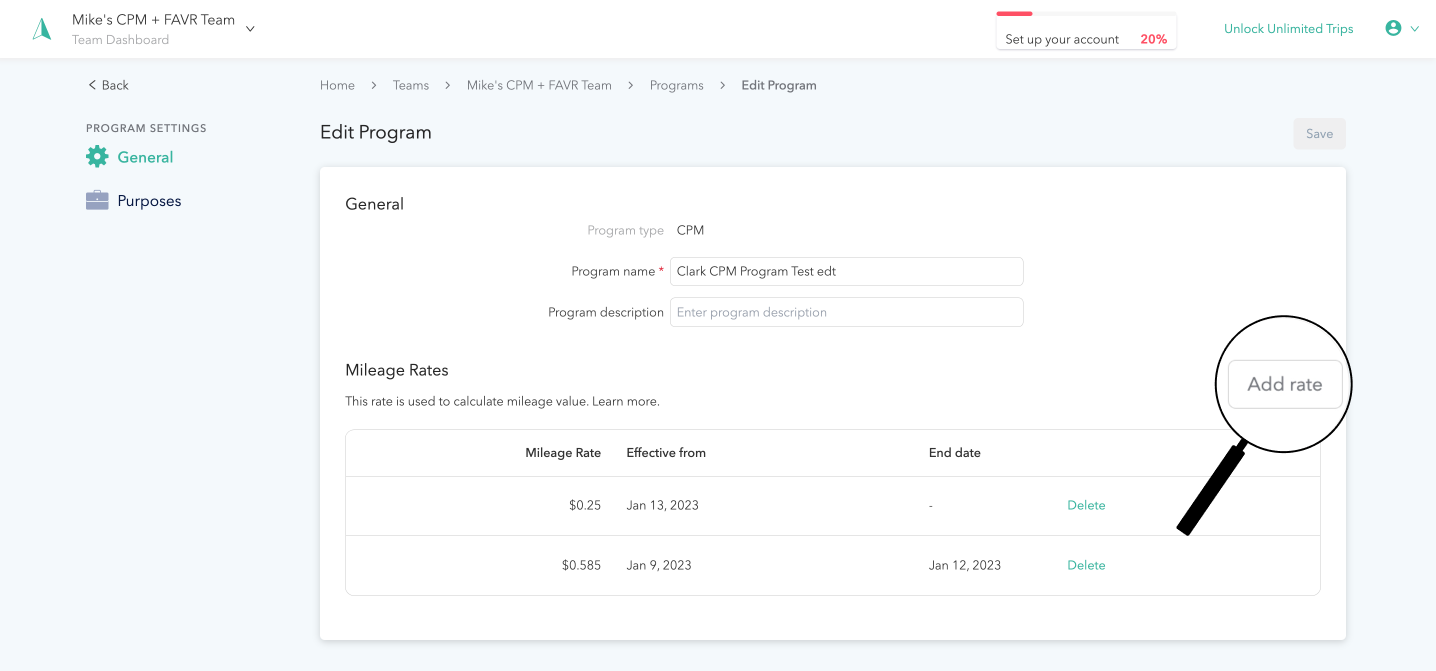 Step 7: Enter your new mileage rate and the effective date, and click 'Save'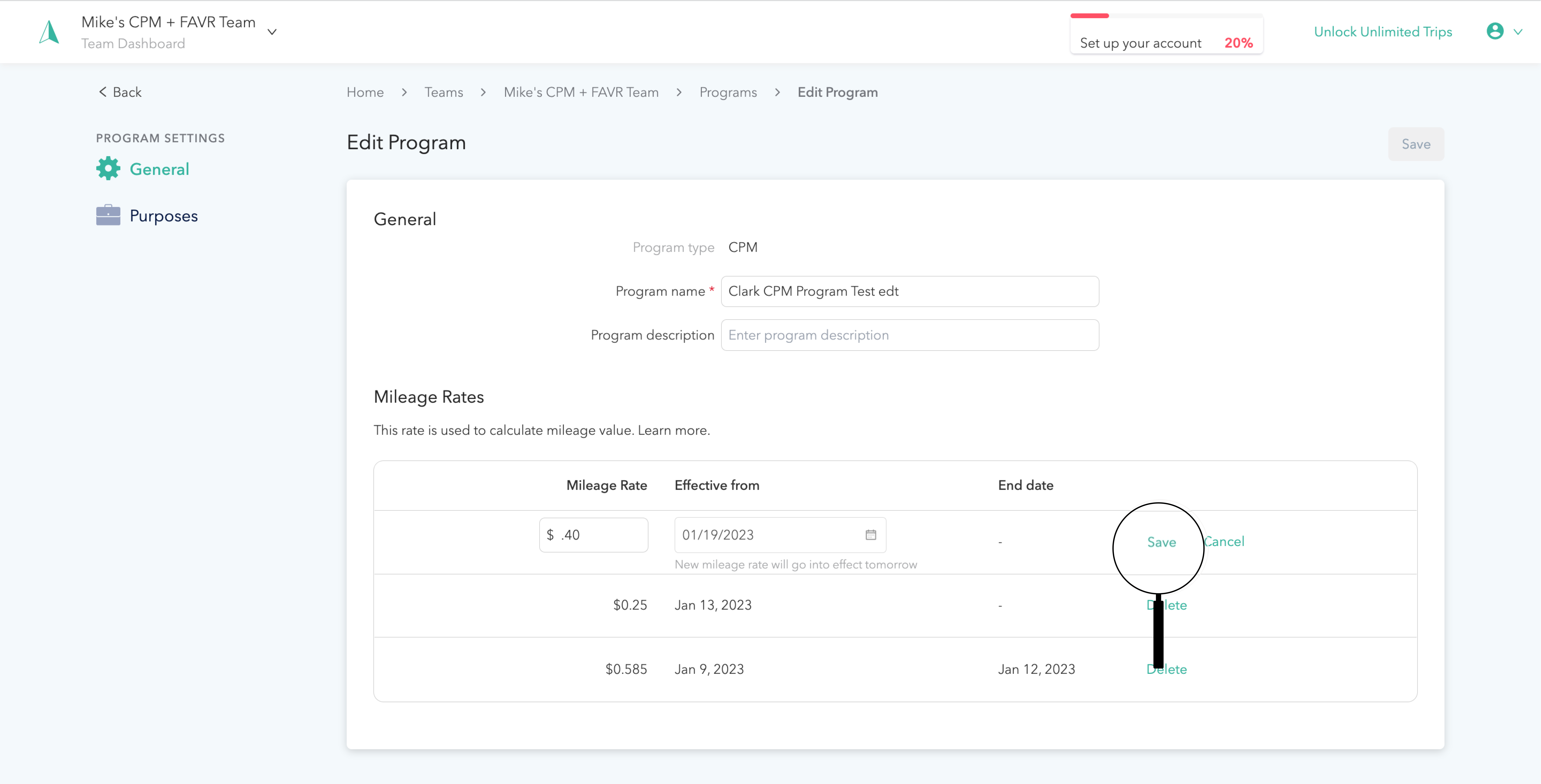 That's it! You've just created a new program!
Please check out How to Change a Program Rate to learn how to add custom rates to multiple purposes if your program requires more than one.
Have any questions? We love hearing from you!
Email:Support@Everlance.com
Phone: (872)814-6308 USA
(877)704-2687 CAN
Our office hours are 9am-5pm Monday - Friday and 9am-1pm EST on weekends.