As an Account Owner or Super Admin, you'll be able to reassign your employees to a new program.
Watch the video tutorial below or keep scrolling for a step-by-step image tutorial:
Step 1: Log in to your Team Dashboard 
Step 2: Click on 'Members'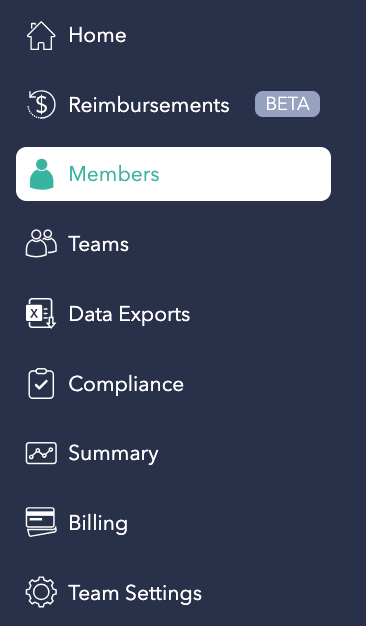 Step 3: Click in the box next to the Member(s) that you would like to change. To quickly find your member, you can use the search bar at the top to filter your members by Name, Email, or ID.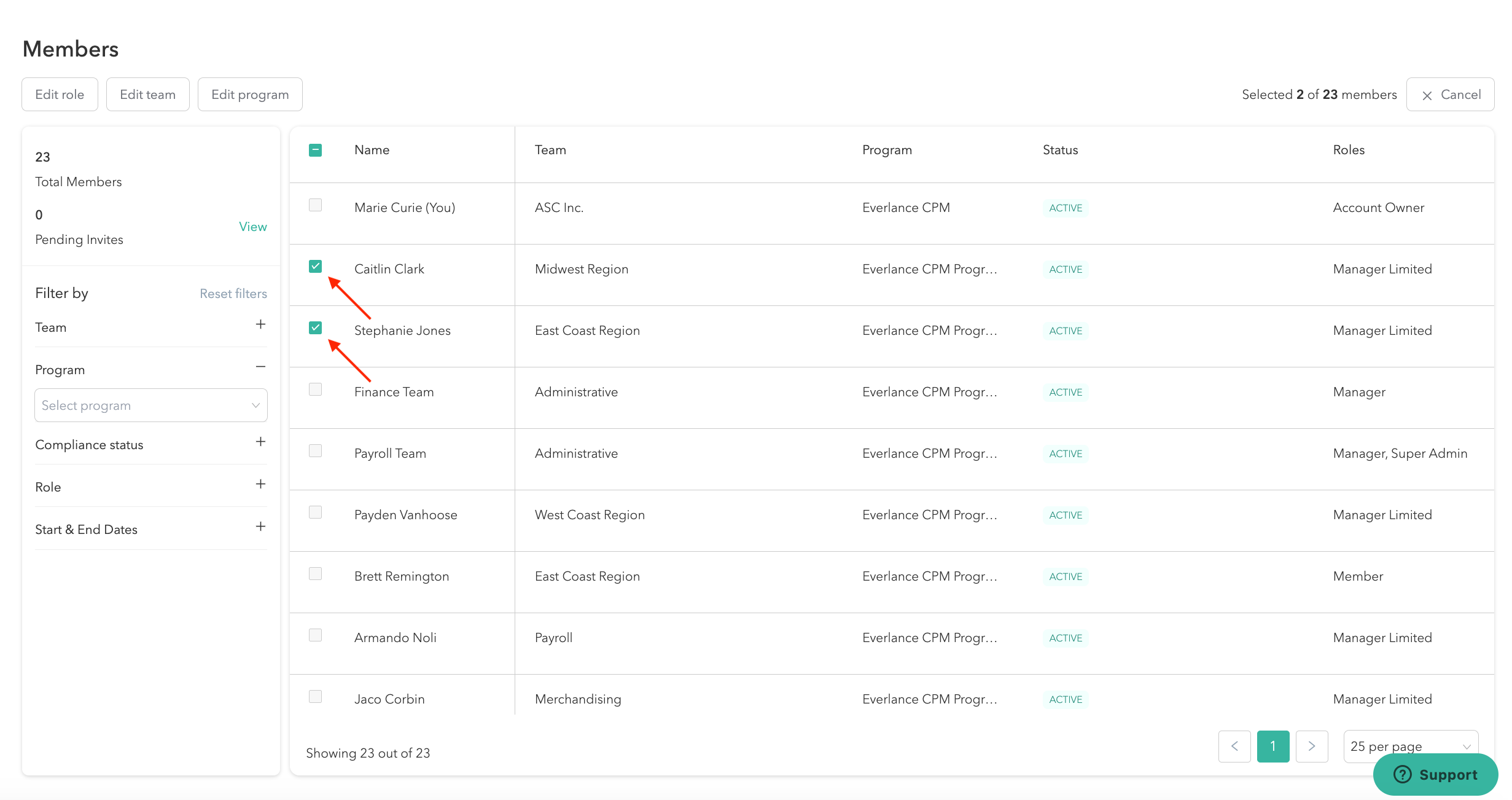 Step 4: Click 'Edit Program' and select the employee's new current program.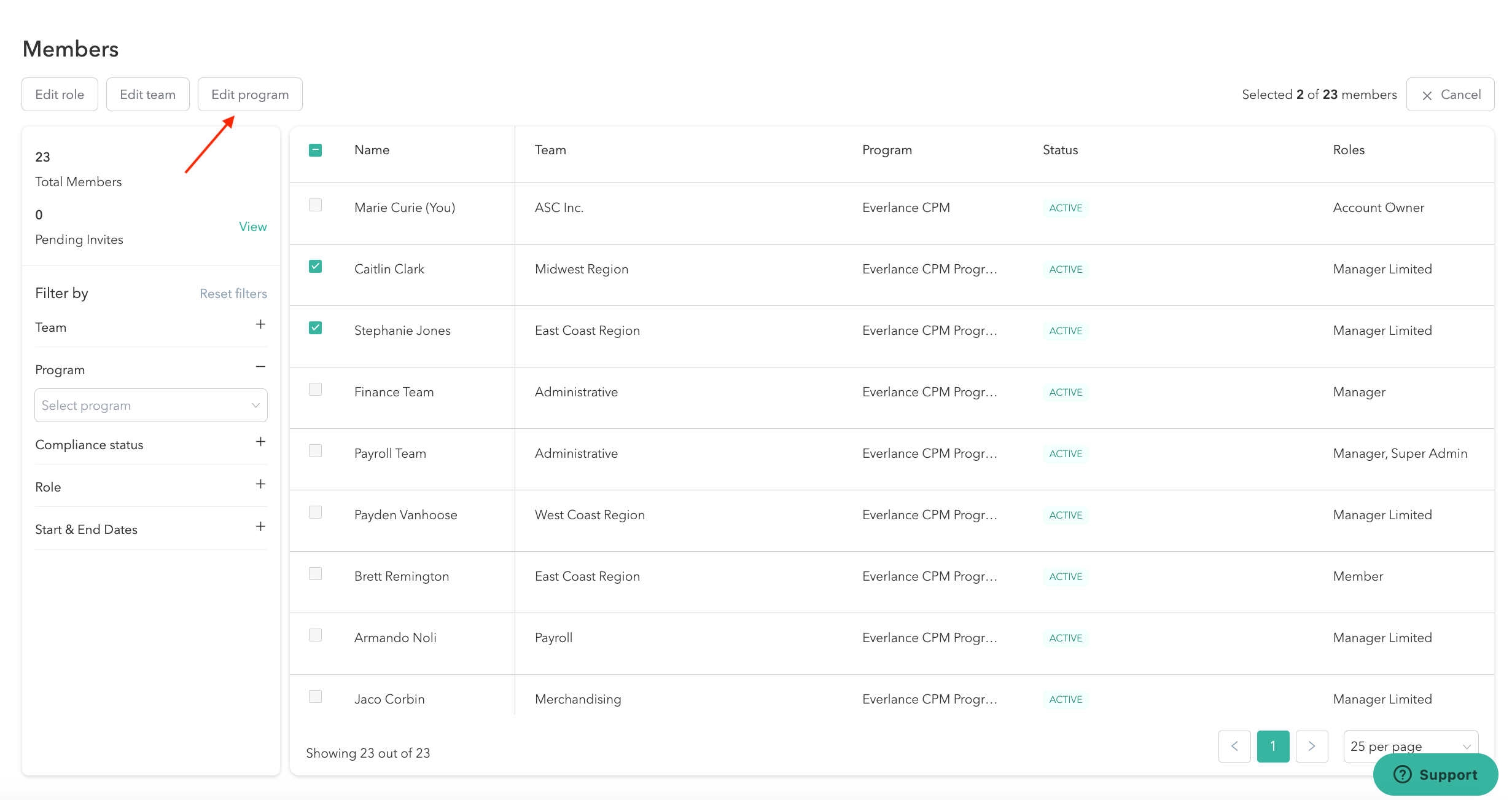 Step 4b: You can also go to the Programs tab of the Members' profile.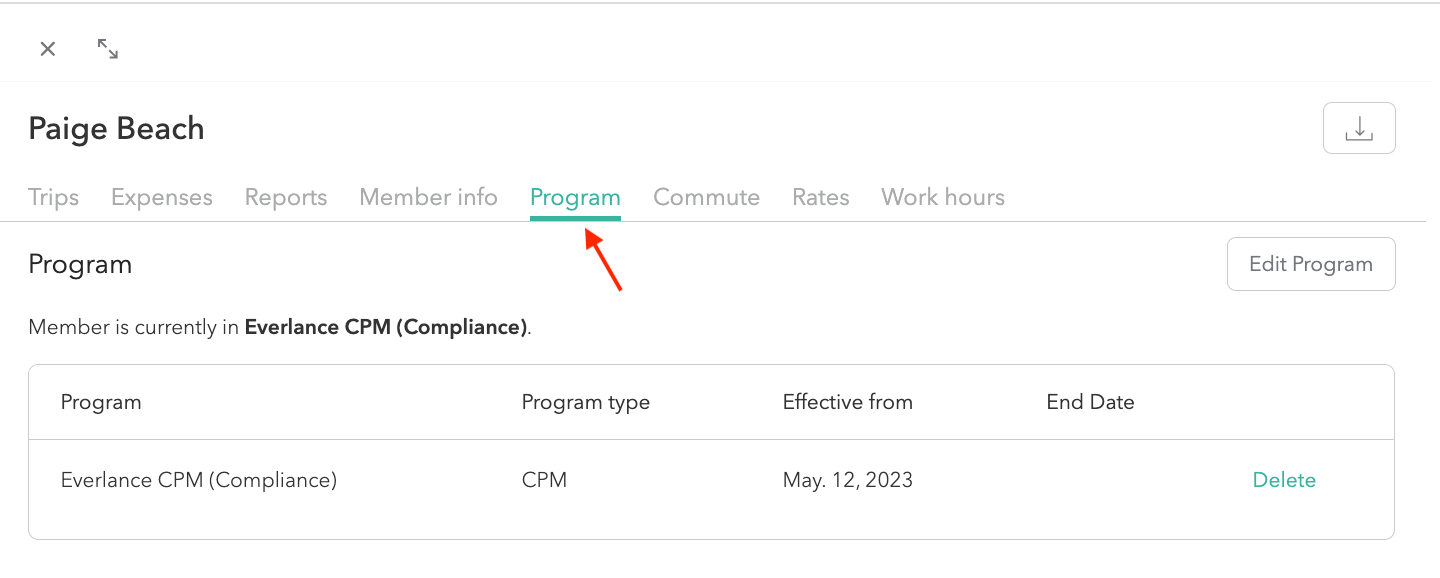 Step 5: Click the 'Edit Program' button in the top right corner.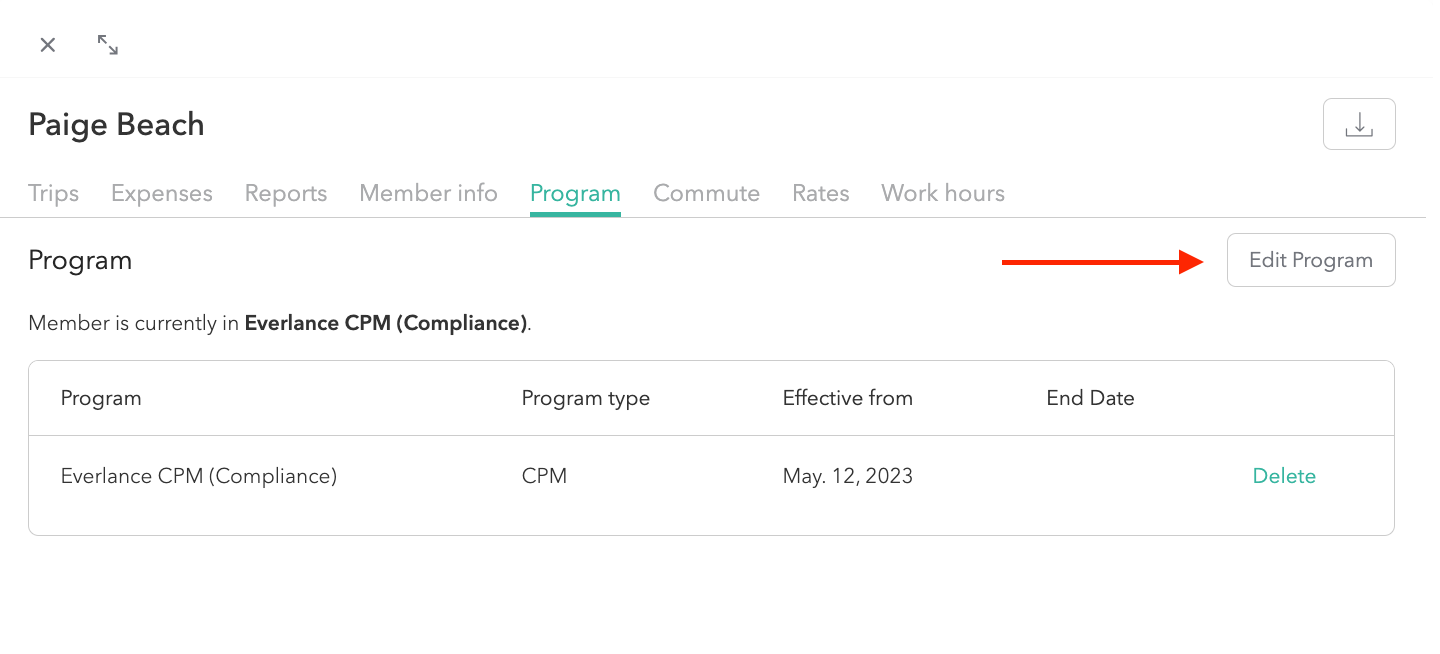 Step 6: Select your new program from the drop-down arrow.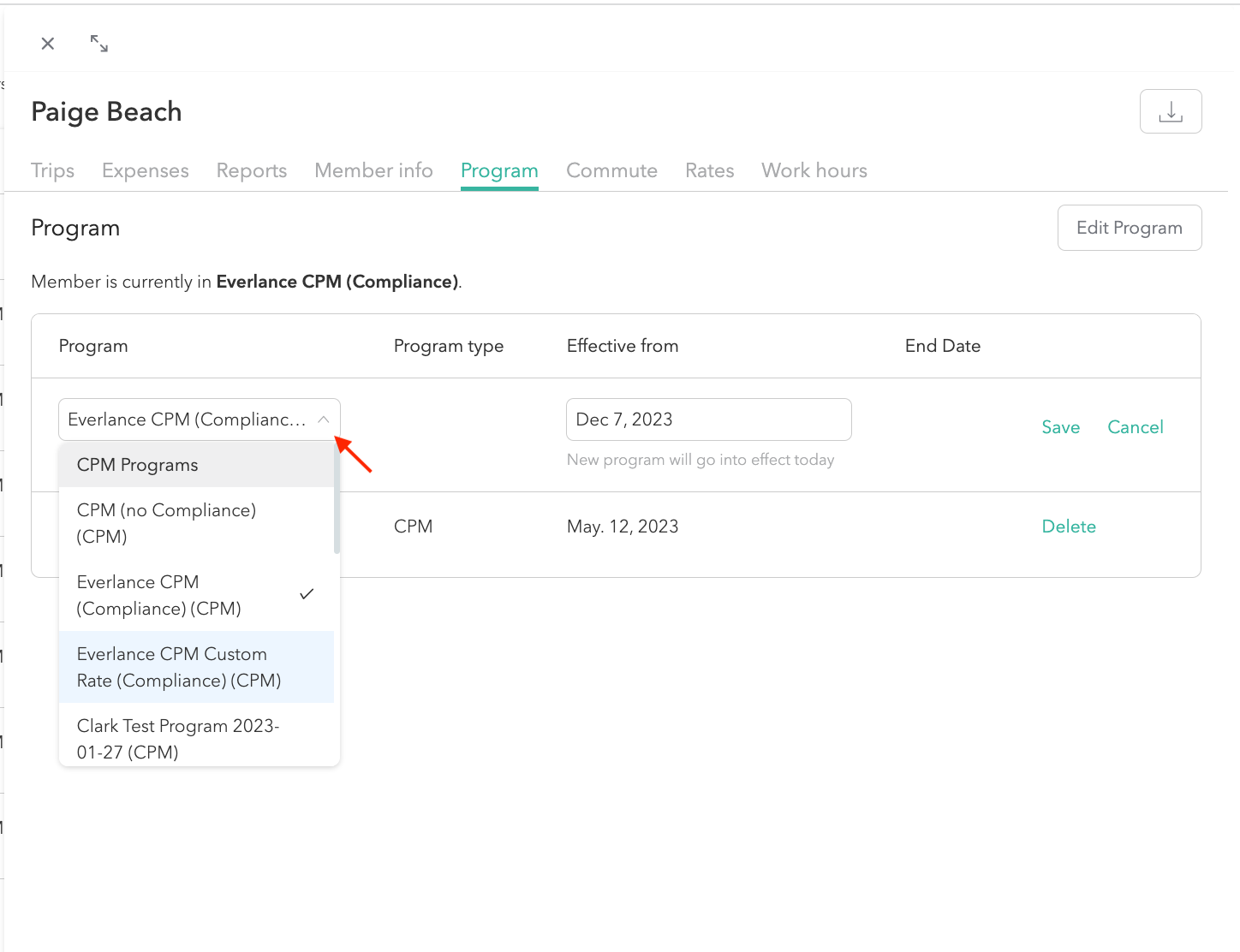 Step 7: Enter the program start date and click 'Save'.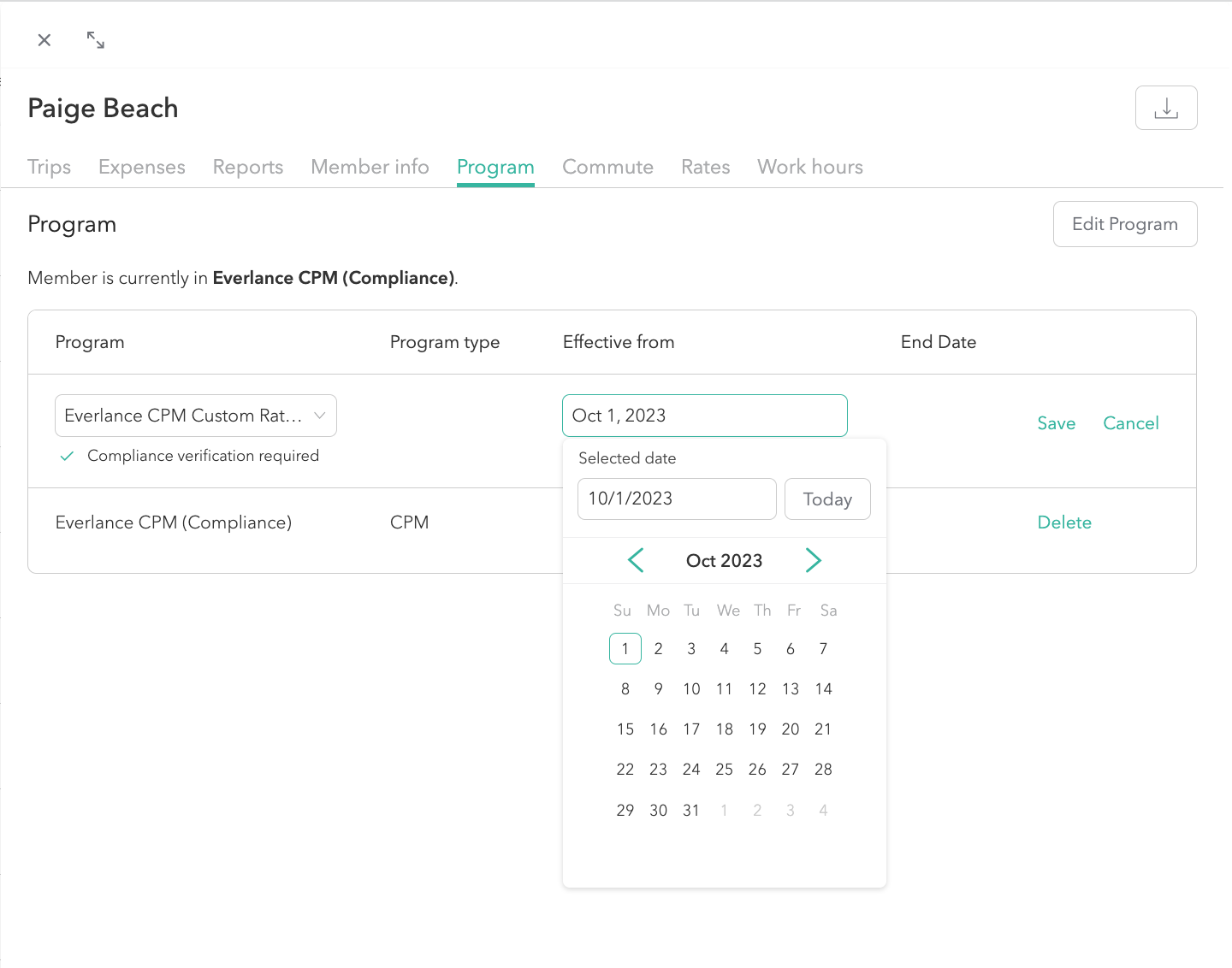 That's it! You've just updated your team members' program! 
Customer Support:
If you need to contact support or have questions, please check out our help center at help.everlance.com or reach out at support@everlance.com or by phone at (872) 814-6308 (USA) or (877)704-2687 (CAN). Our office hours are 9am-5pm EST Monday - Friday and 9am-1pm EST on weekends.