Looking to save time? Our Auto-Detection and Auto-Classify feature will do just that! Allow the app to automatically track and classify trips in the background of your device. This makes classifying and tracking trips a breeze and it gives you time to do what you do best!
Watch the brief video tutorial or keep scrolling for a step-by-step image tutorial! 
Step 1: You can now turn On (green)and Off (grey) Automatic Drive Detection from the home screen of the app. The app will automatically track your trips in the background and all you need to do is Classify your Trips after you are done.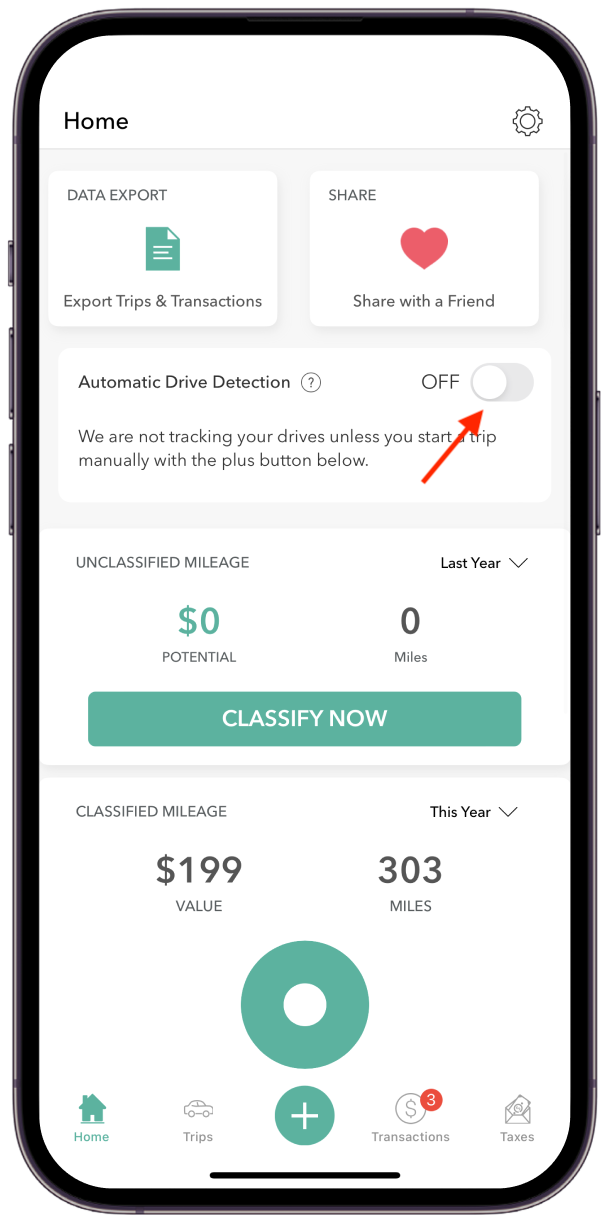 If you would like all your Trips for that day, week, month to be Classified in a certain category, then the Auto-Classify button is for you.
To turn on Auto-Classify,  tap on the 'Settings' icon from the top right corner of your screen.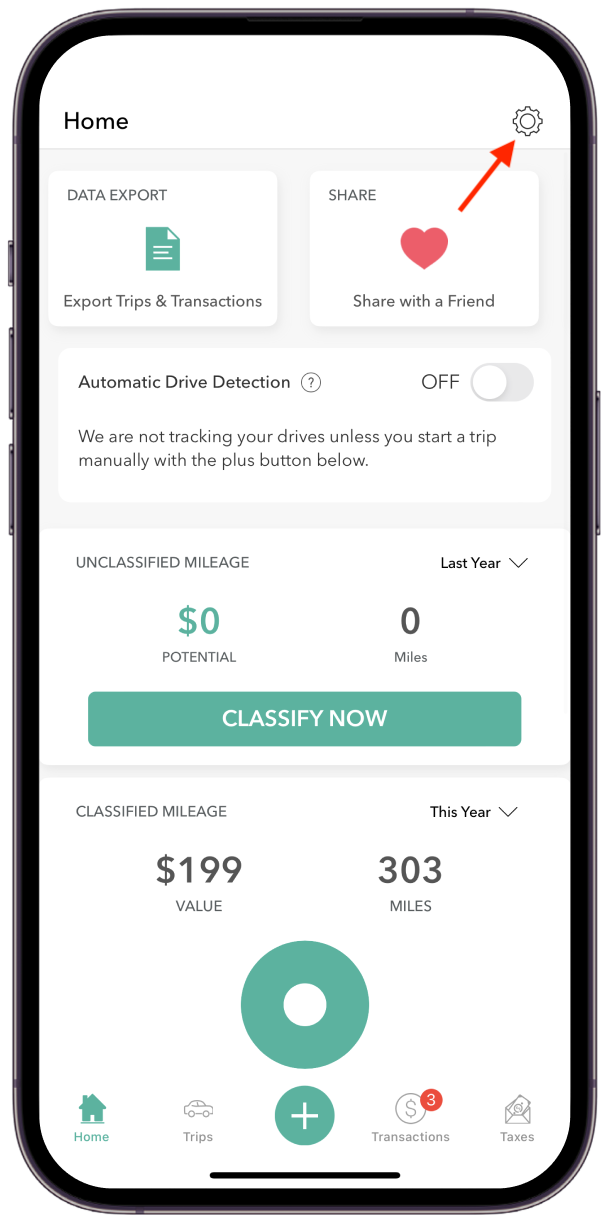 Step 2: Tap 'Tracker Settings' 

Step 3: Next to Auto-Classify, tap on the word 'OFF' and then select from your menu what category you would like your trips to be classified under (any custom categories you've added will also show here as well).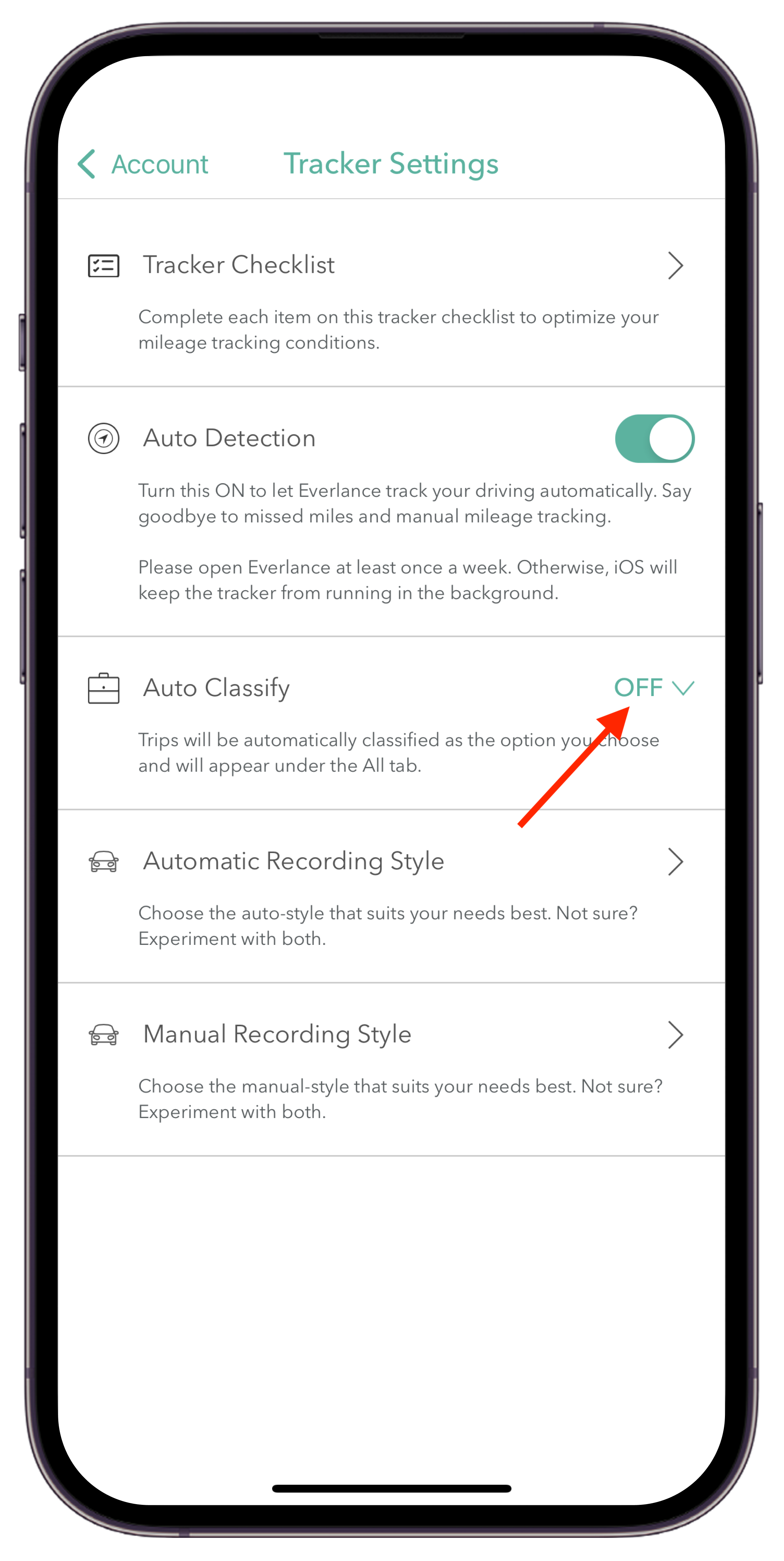 That's it! Your Trips will now be Auto-Detected and Classified! 
*Pro Tip: Make sure to open the app at least once a week if not more in order for your phone to not deem your app usage unnecessary.
Customer Support:
If you need to contact support or have questions, please check out our help center at help.everlance.com or reach out at support@everlance.com or by phone at (872) 814-6308 (USA) or (877)704-2687 (CAN). Our office hours are 9am-5pm EST Monday - Friday and 9am-1pm EST on weekends.