Not sure how long your trip was? If you need to calculate the mileage of your route, or if it was a roundtrip follow the steps below to learn how to update your trip details.
Step 1: Go to the Trips tab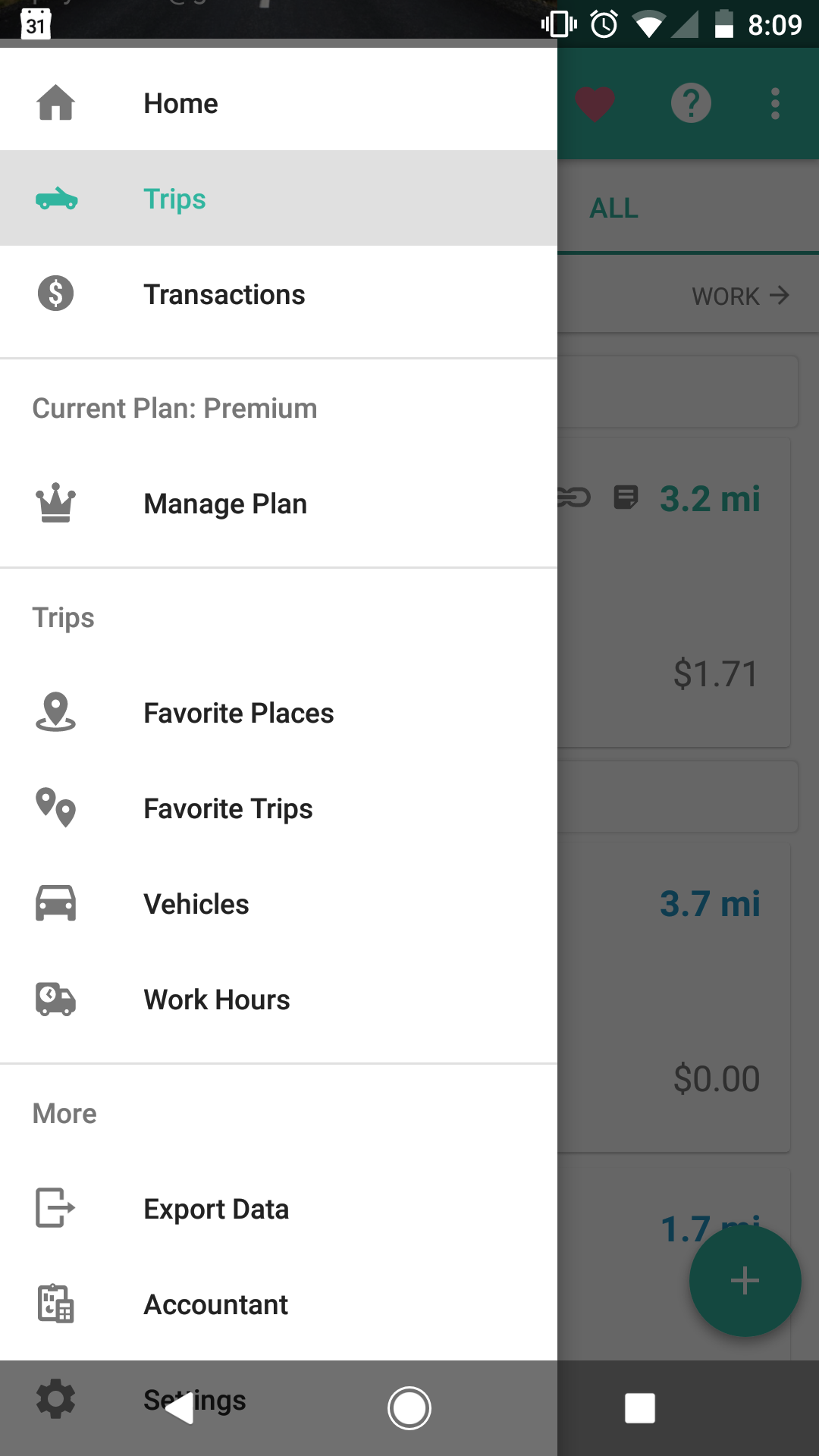 Step 2: Select the trip you'd like to edit (make sure you select it from the Trips>All view).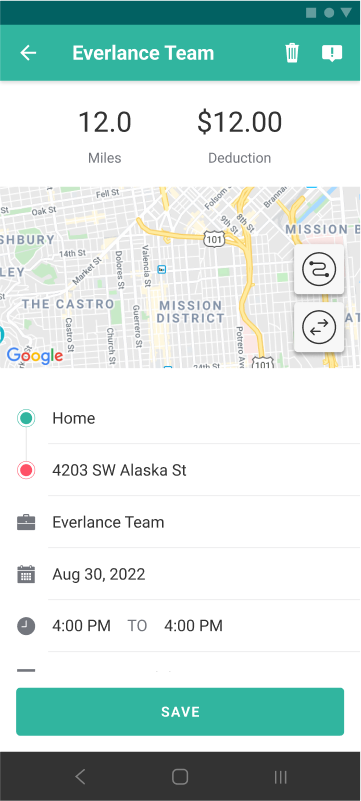 Step 3: Click on Calculate Route and/or Add Round Trip (make sure they're turned green). This will automatically calculate the route and mileage deductions for you.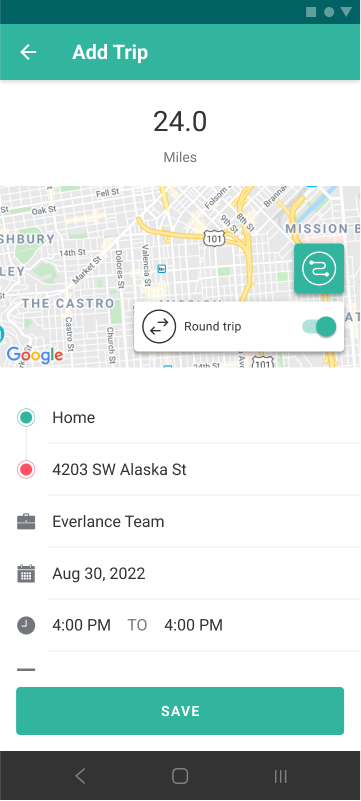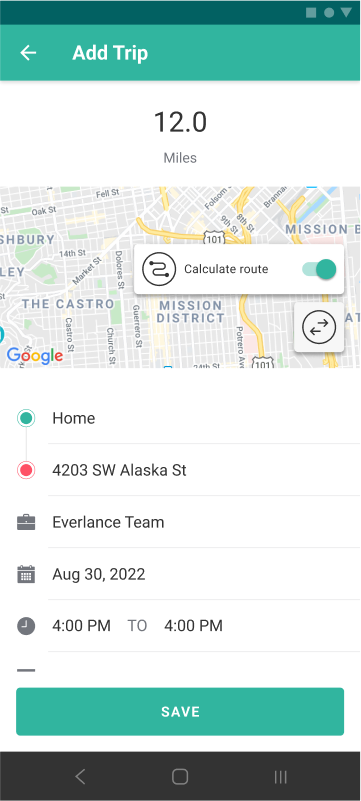 Step 4: Press the 'Save' button at the bottom of your screen to save your changes. And you're all set!
If you have any questions, please contact us at support@everlance.com. We'd love to hear from you!