iTunes
1. Open your device Settings and tap "iTunes and App Store."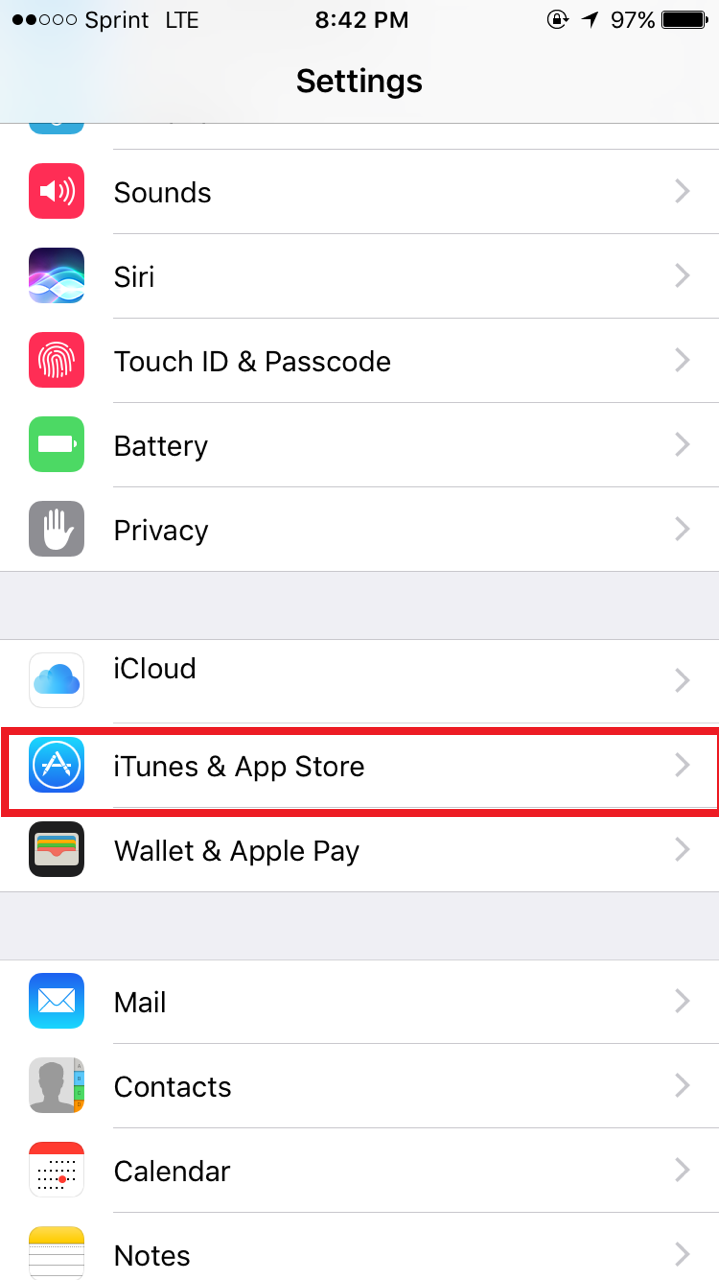 2. Tap your Apple ID, then "View Apple ID." The email address used for your Apple ID will be shown here. Mine has been removed for security/privacy.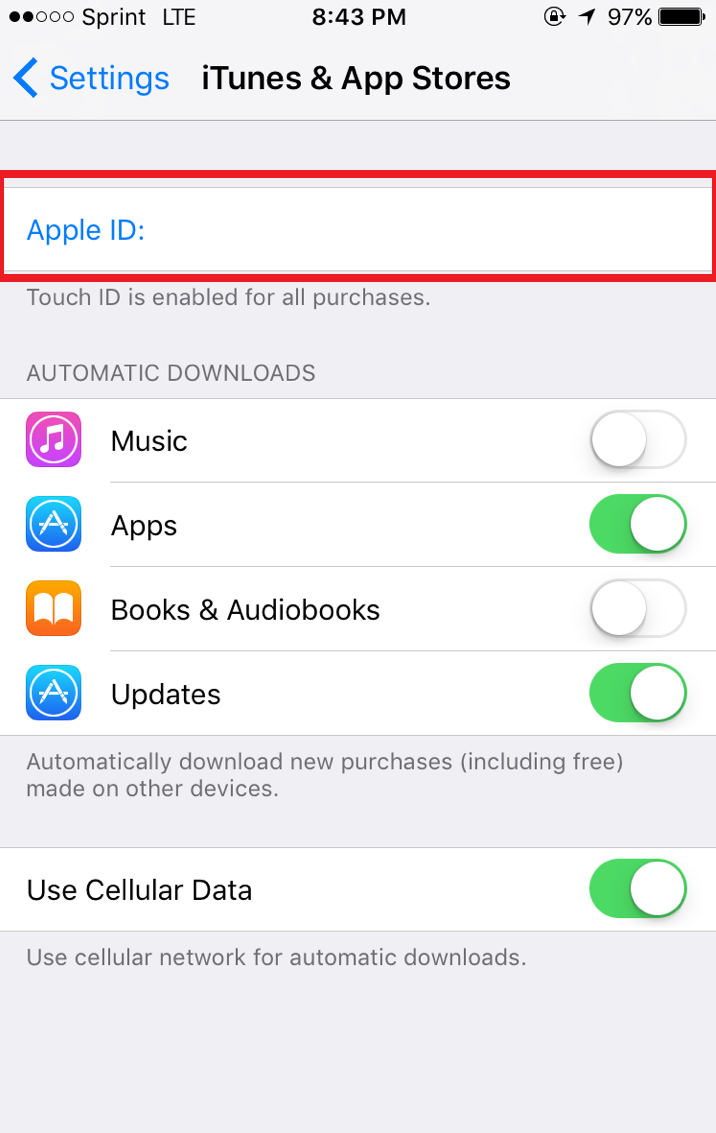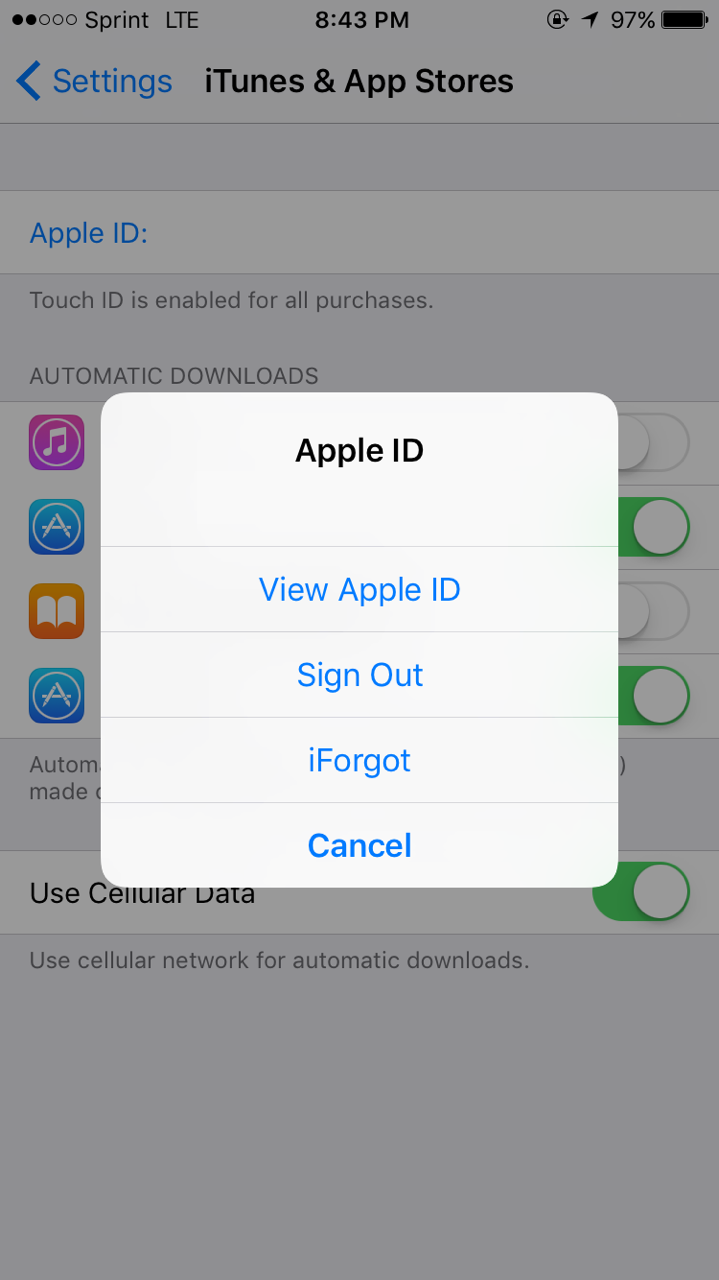 3. Tap "Payment Information."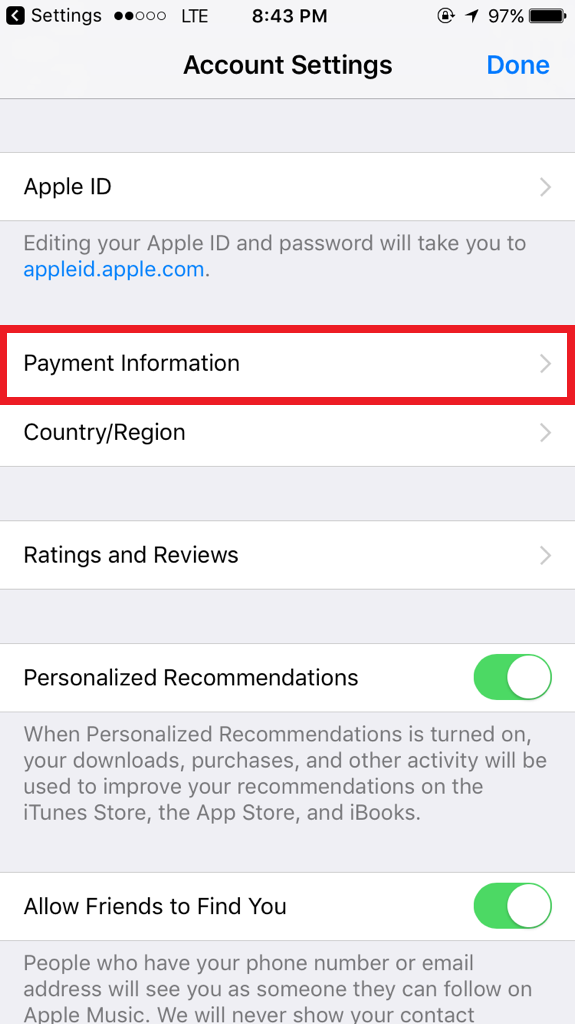 4. Update your billing information, and tap "Done" in the top Right.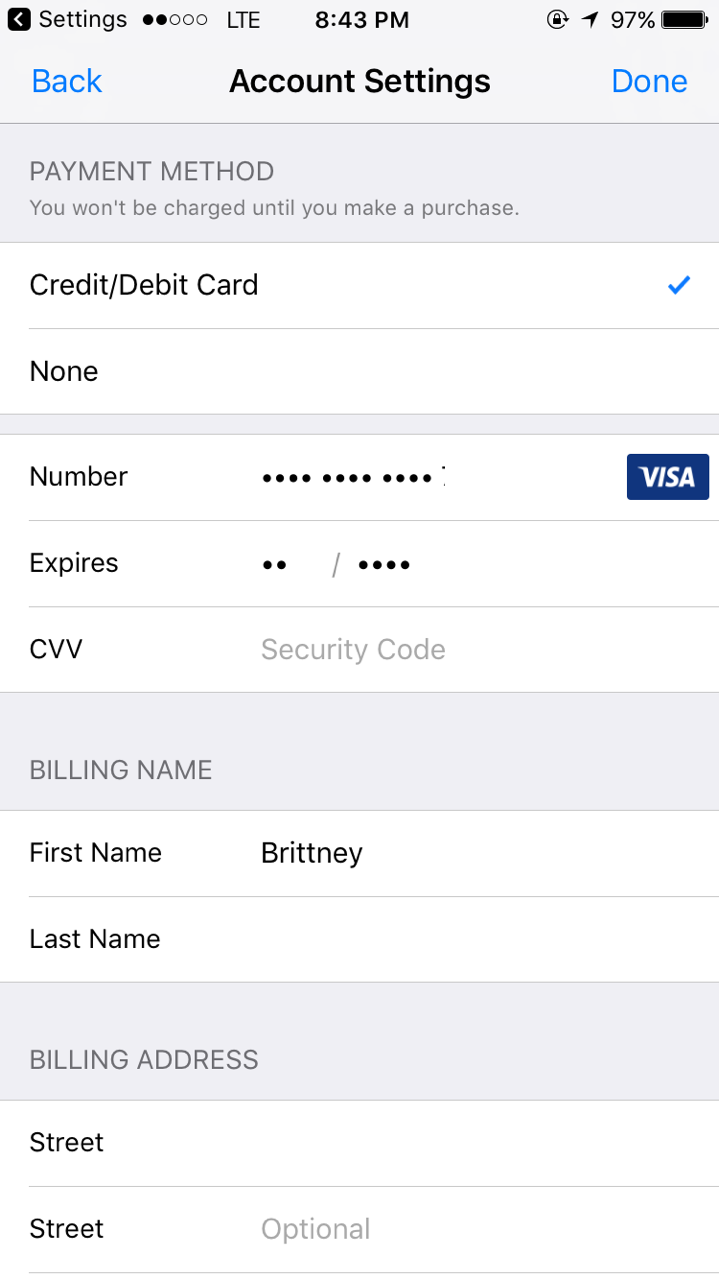 We'd love to hear from you! Send us a note at support@everlance.com