Everlance is designed to always err on the side of over-recording rather than underrecording, we call these "phantom trips". We'd rather have users delete a false trip instead of missing out on a potentially valuable one!
The app tries to detect potential trips, then begins recording once the trip has been verified. Sometimes, this can cause a few false alarms. You'll see the "trip in progress" screen in the app, but if the trip was too short or our system determines that it was a false alarm, it will be deleted. This explains why sometimes you'll see "trip in progress" while there's no trip.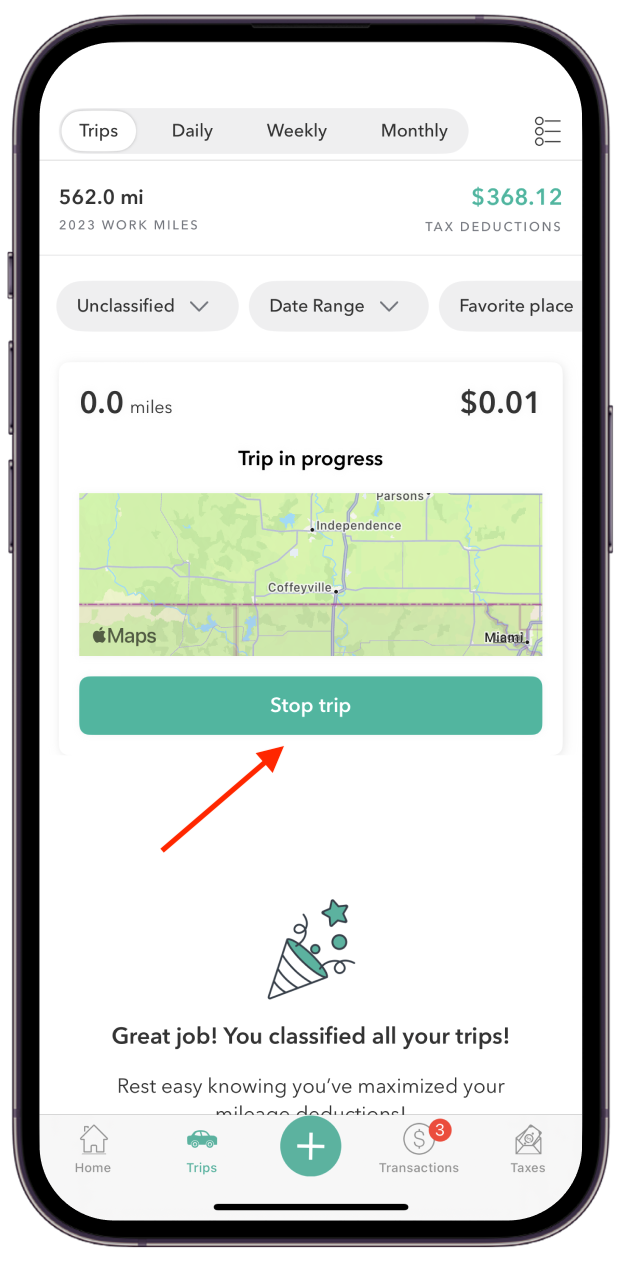 Customer Support:
If you need to contact support or have questions, please check out our help center at help.everlance.com or reach out at support@everlance.com or by phone at (872) 814-6308 (USA) or (877)704-2687 (CAN). Our office hours are 9am-5pm EST Monday - Friday and 9am-1pm EST on weekends.