If your employer uses Everlance to record work-related mileage and issue reimbursement, they will select a CPM or a FAVR plan for your reimbursement program. Based on the rates determined by your employer, Everlance will help you keep track of how these rates are applied and understand how each mileage report is broken down based on your rates and commute deduction policies (if applicable).
While some answers can be complex, we hope the following general information can give more insight.
CPM Program
If your employer uses Cost Per Mile (CPM), you are issued a flat rate per substantiated mile (recorded and approved in the Everlance app).
You can see the details of your reimbursement program and team information on the app's Home screen or Dashboard and select "View Team."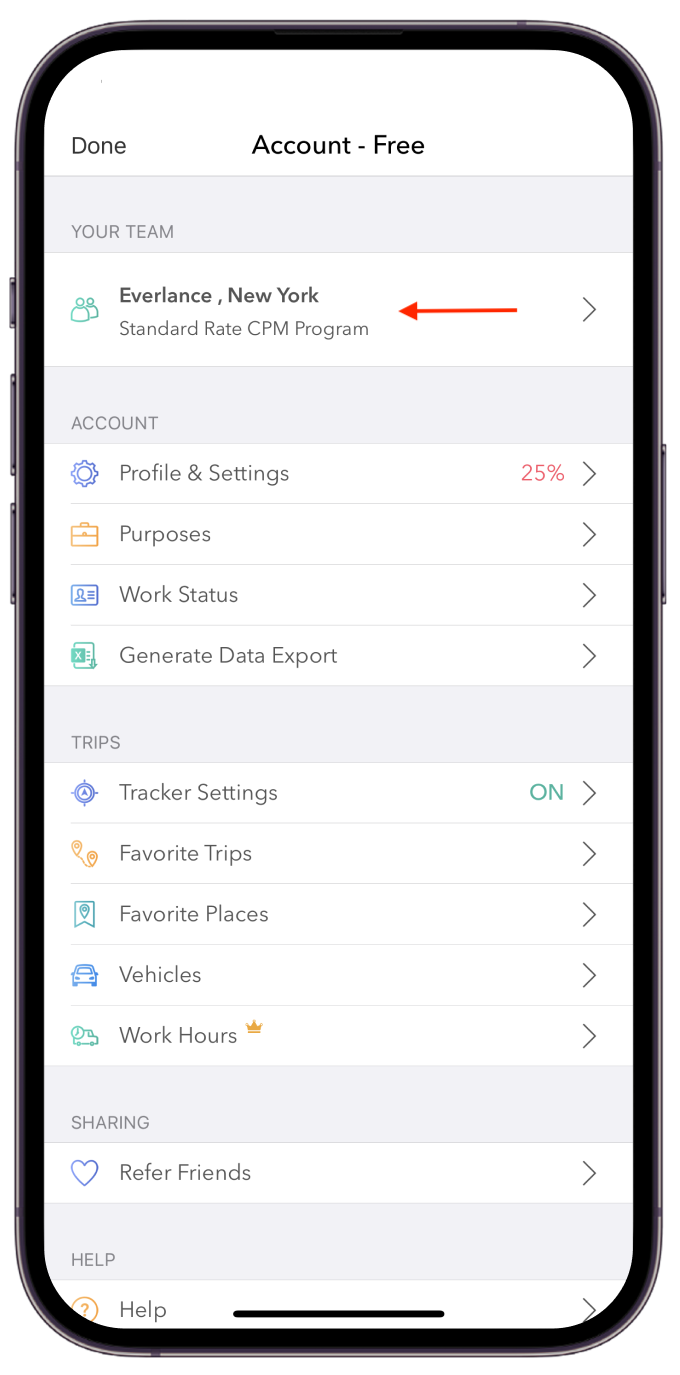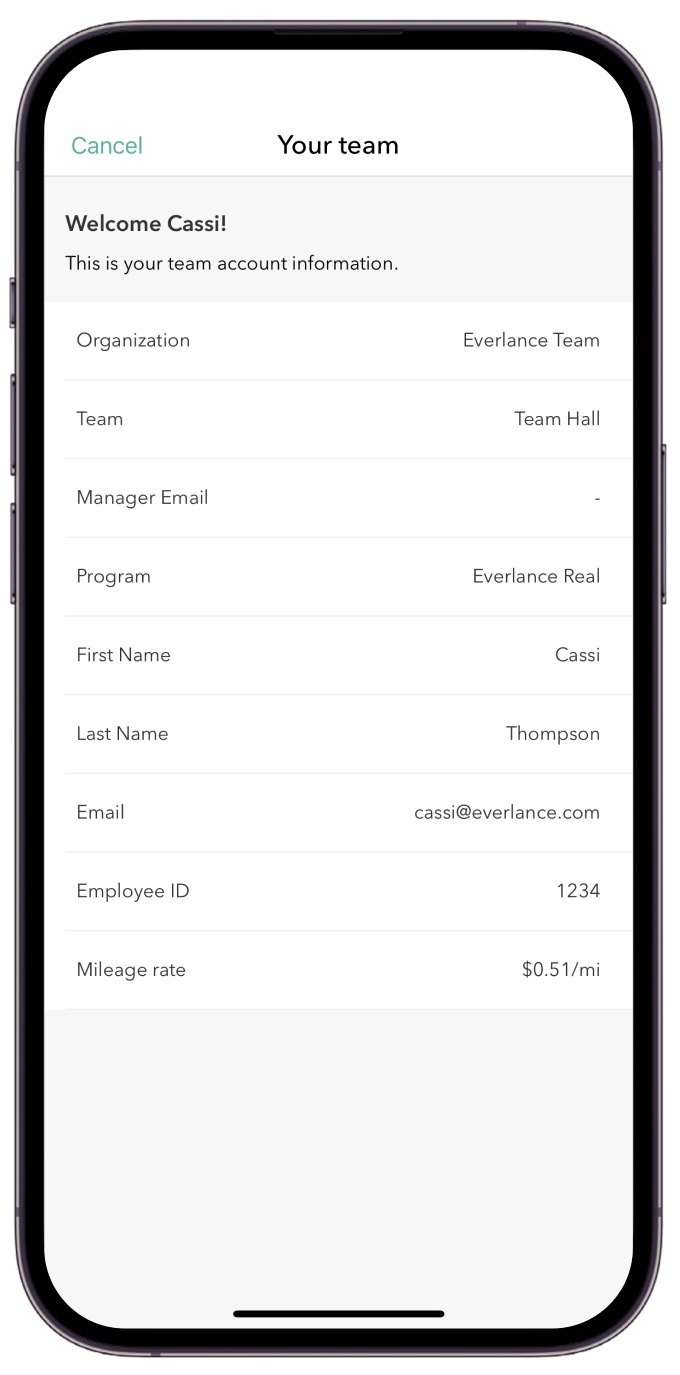 In addition to this flat rate per mile, your reimbursement program may also have a daily commute deduction, such as 10 miles/day or up to 20 miles off of the first and last trip of the day.


In the report detail, you will see your commute deduction applied by hovering over the tooltip of the net mileage.

In this example, the policy of 20 commute miles/day and 1 day in the report:

With 258.9 gross miles deducting 20 Commute miles = 238.9 reimbursable net mileage

The mileage value you see in the report detail is based on the mileage value of all trips in this report divided by the net mileage.

The total trip value is $100.34, so it is divided by the net mileage which = $.42/mile
So now you understand how to read the report detail!
This is an example of CPM accounts with a single rate with Commute Disallowance turned on.

For CPM accounts with multiple purposes with custom rates, the rate will read as a weighted average
Fixed and Variable Rate